Things To Do in Ahmedabad & Ahmedabad Airport Layover Ideas
Things to do in Ahmedabad if you have a Ahmedabad Airport Layover or Extended Ahmedabad Airport Stopover
If you have an extended layover at the Ahmedabad Airport or staying in town, why not consider getting out with some fun activities? We list a few here and there are many more on
Ahmedabad.LayoverIdeas.com
.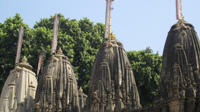 Duration:
8 hours
Priced From:
USD 60.00
Ahmedabad, also known as Amdavad, is the largest city and former capital of Gujarat State. It was built by Sultan Ahmed Shah to serve as his capital in 1411 A.D. You will visit Jama Maszid, Sidi Saiyed's Mosque, Hathee Singh Jain Temple<a href='http://www.tripadvisor.com/Attraction_Review-g297608-d325378-Reviews-Hathee_Singh_Jain_Temple-Ahmedabad_Gujarat.html' target='_blank'></a>, Sabarmati Ashram, Adalaj Stepwell and Akshardham Temple.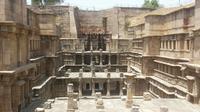 Duration:
8 hours
Priced From:
USD 60.00
Lothal is one of the most prominent cities of the ancient Indus valley civilization located in the Bh?l region of the modern state of Gujar?t. Instead of fortifications or temples, in Lothal you will mostly see flat and desolate ruins. However, please keep it in mind that you don't go to Lothal to see what is visible now but to imagine what used to be in the past. In the emptiness, you can create a unique drama of the place that some believe was the cradle of the subcontinent's oldest civilization. ... Read More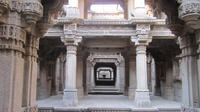 Duration:
8 hours
Priced From:
USD 60.00
Enjoy a private guided day tour and visit many famous locations such as the Patan Rani Ki Vav, Patola Weaving Centre, Modhera SunTemple. Make the best of your stay while in Agmedabad alongside a knowledgeable local guide and a small group of like minded enthusiasts.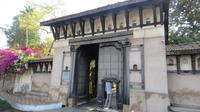 Duration:
8 hours
Priced From:
USD 63.00
This full-day private tour of Ahmedabad will take you to the Calico Museum of Textiles, where Indian fabrics from various states are displayed, as well as the manufacturing process and the raw materials. You will also visit several local places of worship including the Gandhi Ashram, Hutheesing Jain Temple and Via Sidi Saiyyed Mosque.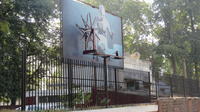 Duration:
8 hours
Priced From:
USD 63.00
Take a private full day tour covering Ahmedabad, the largest city in the state of Gujarat. On the western bank is the Gandhi Ashram at Sabarmati, which displays the spiritual leader's living quarters and artifacts. Visit the Calico Museum of Textiles, once a cloth merchant's mansion and has a significant collection of antique and modern fabrics. Other points of interest include Hutheesing Temple, River Front Sabarmati, Sarkhej Roza, Jama Mausjid from the outside, Adalaj Stepwell and Sidi Saiyyed Mosque.<br><br> ... Read More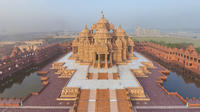 Duration:
6 hours
Priced From:
USD 65.00
Join us for this exciting full-day private tour of Ahmedabad city! Ahmedabad is graced with splendid monuments, mosques, pavilions and mausoleums, mostly in Indo-Saracenic style of architecture. Mahatma Gandhi's efforts towards India's freedom also started near here at an Ashram called Sabarmati. Visit Akshardham Temple, the Shaking Minarets, Calico Textile Museum (closed on Wednesday), Hathee Singh Jain Temple and Sidi Saiyed's Mosque . Also stop by the landscaped Sabarmati promenade by the Sabarmati River for some fresh air!... Read More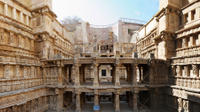 Duration:
10 hours
Priced From:
USD 68.00
Excursion to two historic stepwells from Ahmedabad city. Rani ki Vav (the Queen's Stepwell) is a UNESCO World Heritage Site. This stepwell is adorned with numerous panels with fascinating sculptures and pillars with intricate carvings. Also, the Adalji stepwell is octagonal in shape and supported by intricately carved pillars.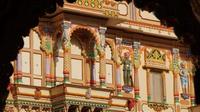 Duration:
4 hours 30 minutes
Priced From:
USD 69.00
Hang on tight as you ride through the streets of ancient Ahmedabad! You'll see spectacular temples, taste soothing masala chai, wander fabulous bazaars, and dig into an authentic local breakfast — all before midday! You couldn't cram more into this total Ahmedabad adventure if you tried.
More Ahmedabad Airport Transfer & Airport Connection Options