Scranton Airport (AVP) Services & Amenities

Have your own freedom once at Scranton Airport and rent your own car. Find our best AVP
Scranton Airport Car Rental Deals
.
Other Items of Interest at Scranton Airport
Scranton Airport services include:
Pocono Club and Business Center (fee, 08:00-06:00 Monday-Friday)
Conference room (fee)
FedEx and UPS desks - near Baggage Claim
Medittation room (open 24/7) - 2nd level
Newspaper vending machines
The Scranton Airport Joseph M. McDade Terminal Building is open 24/7.
Trivia: The airport is referenced in the 1990 film Home Alone and in The Office.
Disabled Facilities at the AVP Scranton Airport
There are comprehensive facilities for disabled travellers at AVP Scranton International Airport, including specially designed ramps, curbs, doors and elevators. Located on all three levels of the Terminal Building are signs that feature Braille to assist the visually impaired. In addition, seeing-eye dogs are permitted in the Terminal Building.




AVP offers designated handicap parking spaces for your convenience, in both the garage and public parking lot.




Accessible restrooms are available on levels 1 and 2 of the Terminal Building in addition to both Boarding Lounges beyond the security checkpoint. Accessible drinking fountains are available on levels 1 & 2 of the Terminal Building.




You are advised to contact your airline with any special requirements prior to departure.
Travel Tips & Articles You Might Like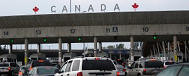 More Scranton Airport Transfer & Airport Connection Options