Bridgetown Airport (BGI) Arrivals & Departures Flights

Safely Arrive or Depart Stress-Free at the Bridgetown Airport!
Have a private driver waiting exclusively for you at the Bridgetown Airport from USD 51
or book a
safe and economical shared Bridgetown Airport shuttle transfer from USD 33
.
BGI Bridgetown Airport Arrivals & Departures
The Bridgetown Airport arrivals and departures are operated by these airlines and this may also include codeshare flights as well:
Air Canada

,
American Airlines

,
British Airways

,
Caribbean Airlines
,
City Connexion Airlines
,
Condor Flugdienst
,
Gol Transportes Aéreos
,
JetBlue Airways
,
Leeward Islands Air Transport
,
Sky Express
,
Transavia France
,
US Airways

,
Virgin Atlantic Airways
, and
WestJet
.
Closest Airports to BGI Bridgetown Airport
Travel Tips & Articles You Might Like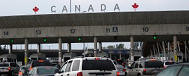 More Bridgetown Airport Transfer & Airport Connection Options