Bangalore Airport (BLR) Currency Exchange & ATM Machines
Safely Arrive or Depart Stress-Free at the Bangalore Airport
--
Book a safe and convenient
private Bangalore Airport transfer from USD 56
or a
safe and economical

shared Bangalore Airport shuttle transfer from USD 23
.
BLR Bangalore Airport Currency Exchange

Foreign Exchange Services are located in the Duty Free Shop in the International baggage claim area, inside the Arrival Hall and on the curbside outside the Terminal Buidling.






Locations of BLR Bangalore Airport ATM & Cash Machines

The currency in use at the Bangalore Airport in India is the Indian Rupee, abbreviated as INR.




The Bangalore Airport ATM or Bangalore Airport cash machine locations may be found:



ATMs are located in the Arrival hall and the curbside of the airport's terminal buidling.
Travel Tips & Articles You Might Like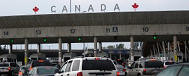 More Bangalore Airport Transfer & Airport Connection Options