Things To Do in Belize City & Belize City Airport Layover Ideas
Things to do in Belize City if you have a Belize City Airport Layover or Extended Belize City Airport Stopover
If you have an extended layover at the Belize City Airport or staying in town, why not consider getting out with some fun activities? We list a few here and there are many more on
Belize-City.LayoverIdeas.com
.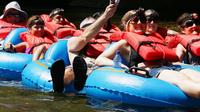 Duration:
4 hours
Priced From:
USD 45.00
This tour is a wonderful combination of hiking and tubing. You will have the opportunity to see the fantastic Caves Branch Archaeological Reserve, and have so much fun floating through the caves. The tubes are brand new with headrest and are now linked or tied so there is no need to hold on to someone else's feet.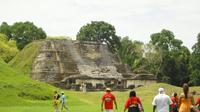 Duration:
4 hours 30 minutes
Priced From:
USD 50.00
Tour Belize City and the beautiful Ancient Mayan City of Altun Ha with one of the most entertaining and knowledgeable tour guides. Join the fun 4.5 hour group tour for a stress free and comfortable excursion. Enjoy the local foods and the people of this little Kriol country Belize that is full of character.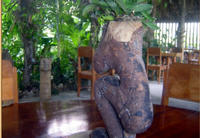 Duration:
4 hours
Priced From:
USD 52.00
A simple way to learn about the culture and nature of Belize. This tours include green and nature building, museum of rainforest treasures, birding courtyard and edible garden. Nature trail and Epiphyte Alley, Green Iguana Sanctuary, choice of lake tubing and swimming or tapir trace to walk. Shuttle start from the Tourist Village at 8:30am or 10:30am. Back to Belize City at 1pm or 3pm. Lunch is included with a coffee or tea, tropical fruits, 3 course dishes, fruits juice.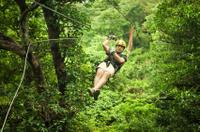 Duration:
5 hours
Priced From:
USD 54.99
Soar like a bird through treetops and float through limestone caves on this private adventure in the tropical jungle of Belize! Zipline across the Jaguar Paw rainforest canopy and rappel down a steep wall of Crystal Cave, and then go cave tubing through ancient Mayan caverns along the Caves Branch River.<br /> If you&rsquo;ve only got time for one activity, or if you want to do them on different days, you can book separately. If you choose the combo option, your half-day adventure includes a traditional Belizean lunch at the on-site caf&eacute;.... Read More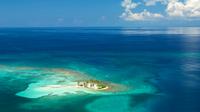 Duration:
4 hours
Priced From:
USD 55.00
Barrier Reef Snorkeling and Beach Break at Goff's Caye, Belize is arguably the best day trip option available for cruise ship passengers calling on the Belize Cruise port. The tour is a four hour tour that is catered for small groups ensuring personalized service. Travel time is only 30-minute by speed boat from the Belize Cruise Port in Belize City to beautiful sun-kissed Goff's Caye, located on the Belize Barrier Reef, a UNESCO World Heritage Site.<br />Enjoy one hour of snorkeling with the remaining time as a relaxing beach break under the shade of lush coconut palms. Enjoy our free rum punch, local tropical beverages, food and snacks which are available for purchase. Best in class free snorkeling equipment is also included.... Read More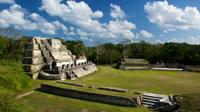 Duration:
4 hours
Priced From:
USD 55.00
The Altun Ha Belize City Rain Forest Tour is considered the best Mayan Temple Tour for your shore excursion while in Belize. This tour gives you the benefit of touring Belize City, the countryside, a secondary rain forest and the ancient important ceremonial Mayan City of Altun Ha wrapped up in one tour.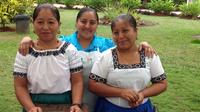 Duration:
Flexible
Priced From:
USD 70.00
This tour is a great opportunity for those looking for something the entire family can do. It is a sustainable, eco-friendly, vegan, Mayan grown and processed chocolate experience. You will spend time with indigenous Belize Maya's as they describe and demonstrate their chocolate making skills passed down from generation to generation for thousands of years.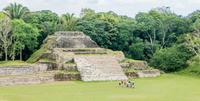 Duration:
4 hours
Priced From:
USD 74.99
<p>Take a half-day tour of Belize City for a fascinating mix of old and new. From the mystic Mayan city of Altun Ha to the resurgence of modern Central America, much has happened in Belize City. More than 1,000 years of history has taken place here, and you'll see all the highlights in just a few hours. </p>