Things To Do in Jakarta & Jakarta Airport Layover Ideas
Things to do in Jakarta if you have a Jakarta Airport Layover or Extended Jakarta Airport Stopover
If you have an extended layover at the Jakarta Airport or staying in town, why not consider getting out with some fun activities? We list a few here and there are many more on
Jakarta.LayoverIdeas.com
.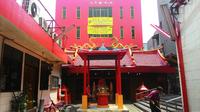 Duration:
3 hours
Priced From:
USD 37.00
Experience the cultural melting pot that is Jakarta's Chinatown. Known as Glodok, this is the biggest Chinatown in Indonesia, rich with history and steeped in tradition. With 19th century houses, ancient temples, a bustling traditional market, and famous food court, it's truly a feast for the senses!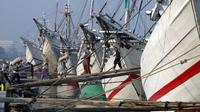 Duration:
4 hours
Priced From:
USD 55.00
This private half-day itinerary was created especially for those who are visiting Indonesia for the first time. This tour provides a glimpse of the country, the history and the people.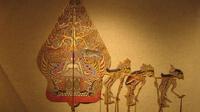 Duration:
8 hours
Priced From:
USD 63.70
Thought to be operational since before the 13th century; this is a fascinating location that preserves the history of Jakarta. Travel to the oldest China town area in Indonesia, Glodok, which was once located just outside the city walls before it was relocated. The area is characterized by winding lanes, slanting red tiled roofs, small dark shops and acts as a hub for the Chinese community. You will also get to visit the oldest Chinese temple in Jakarta, the Golden Wisdom Taoist temple called Jin De Yuan, which dates back to the 1650s.... Read More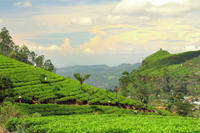 Duration:
10 hours
Priced From:
USD 67.50
Exchange the hustle and bustle of Jakarta for the cool and misty Puncak Highland. This private day trip from the capital takes you to the town of Bogor, situated in the foothills of Mt Salak. Learn about the area's horticulture from your private local guide as you stroll through Bogor Botanical Gardens, and then visit the Gunung Mas Tea Plantation. Glimpse mountain resorts and vast tea plantations as you travel through Puncak Pass, ending your full-day tour with an Indonesian lunch at a local restaurant. <span class='vSpecial'><p>
Special Offer - Book by 30 September 2016 to save 19% off our previously offered price! Travel dates valid until 31 March 2017. - Book Now!</p></span> ... Read More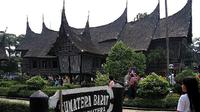 Duration:
8 hours
Priced From:
USD 77.50
A good way to discover the culture and tradition of Indonesia. On this tour you will visit the Taman Mini Indonesia Indah miniature park, which houses the Museum of Indonesia, Bird Park and the Keong Mas Imax Theater. The park is a culture-based recreational area located in East Jakarta with an area of about 250 acres. The park offers insights into Indonesian culture, with virtually all aspects of daily life in Indonesia's various regions provinces displayed via separate pavilions with collections of architecture, clothing, dance and traditions are all vividly shown.... Read More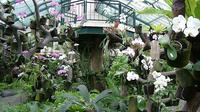 Duration:
8 hours
Priced From:
USD 150.00
You will be picked up for driving through one of Jakarta's suburbs and its lovely countryside. This tour takes you to Bogor, 60km south of Jakarta. The area is also known as 'Buitenzorg,' which is Dutch for 'without care.' This stems from the fact that Bogor was an affluent neighborhood for the wealthy Dutch residents.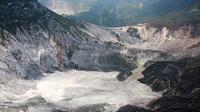 Duration:
12 hours
Priced From:
USD 156.20
Get picked up from the airport or your hotel in Jakarta and depart to Bandung and Puncak Tea Plantation for a day tour that includes lunch at a local restaurant.<br /><br />You will be able to explore Sudanese cultural around Bandung commencing with a visit to Tangkuban Prahu crater, followed by a visit to some geothermal hot springs. At the end of your tour visit Cihampelas street, a local market which offers hundreds of thousands of different jeans before returning back to Jakarta.
More Jakarta Airport Transfer & Airport Connection Options