Things To Do in Colombo & Colombo Bandaranaike Airport Layover Ideas
Things to do in Colombo if you have a Colombo Bandaranaike Airport Layover or Extended Colombo Bandaranaike Airport Stopover
If you have an extended layover at the Colombo Bandaranaike Airport or staying in town, why not consider getting out with some fun activities? We list a few here and there are many more on
Colombo.LayoverIdeas.com
.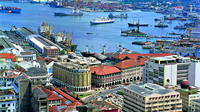 Duration:
6 hours
Priced From:
USD 27.00
Journey into the heart of Sri Lanka on this private 6-hour custom Colombo City Tour and witness spectacular sights with memorable experiences. From the elegant colonial buildings to the sprawling metropolis of the city, Colombo has a multitude of sights and sounds for you to experience. With all these spectacular scenery, this wonderful city will never cease to amaze you. Visit amazing historical landmarks with captivating stories and learn the history behind one of the richest cultures in Asia. Embark in an adventure like never before and become a part of the city with this private tour of Colombo.... Read More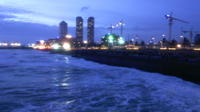 Duration:
6 hours
Priced From:
USD 30.00
This full-day tour will take you to visit most of the popular attractions in Colombo including Kalaniya Temple, Gangarama Temple, Seema Malaka Templte, Galleface Green, War Memorial, Independence Square and much more. By the end of the day, we will also take you shopping.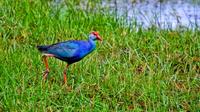 Duration:
3 hours
Priced From:
USD 40.00
This tour gives you an exciting experience by TukTuk complete with bird watching tour in Muthurajawela wetland, one of the main bird watching locations in Sri Lanka.There are many variates of flora and fauna that are interdependent in this coastal ecosystem. The name Muthurajawela has been derived from Sinhalese language which the majority of Sri Lankans use to communicate. The meaning can be translated in to English simply as "Swamp of Royal Treasure". Treasures of kings in olden days are believed to be buried in that area. Muthurajawela Marsh is situated towards the southern part of Negombo. ... Read More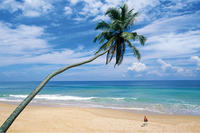 Duration:
11 hours
Priced From:
USD 41.25
Sri Lanka is an amazing island blessed with over a thousand miles of beautiful beaches fringed with coconut palms and picturesque views. Enter a carefree world where the waves crash forever and the sun shines in all its glory. The Coastal Ride in the South of Sri Lanka takes you to the most memorable places you've ever seen! Visit the Kosgoda Turtle hatchery, a safe heaven for an endangered species and the perfect place to get acquainted with the local wildlife. Afterward quench your thirst for adventure with a river safari in the Madu Ganga. See the famous Hikkaduwa coral reefs and meet its fishy residents first hand. You will also visit a World Heritage site, a Dutch Fort in Galle which is considered one of the most well preserved forts in all of Asia. You'll never run out of things to see!... Read More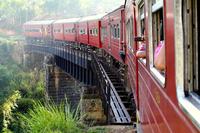 Duration:
16 hours
Priced From:
USD 50.00
This tour is ideal for anyone who wants to experience the countryside of Sri Lanka by train, along with sightseeing in the city of Kandy. This bustling hill-country capital is the natural gateway to a lush central region of tea plantations, gurgling streams and stirring Sri Lankan history.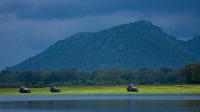 Duration:
12 hours
Priced From:
USD 55.00
Udawalawe National Park, the sixth largest animal sanctuary of Sri Lanka, is located 180 km from Colombo in south-central sector of the island. The park is situated just south of the Central Highlands, of which escarpment brings about an enrapturing backdrop. Udawalawe National Park established in the year 1972 with the objective of protecting the catchment area of Udawalawe reservoir, which provides water for agriculture and hydro-power generation spreads over an area 30,821 resembling an African game park.... Read More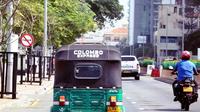 Duration:
3 hours 30 minutes
Priced From:
USD 55.00
Are you ready for a real-life video game?! Because that's what it feels like to navigate Colombo by tuk tuk! Head down narrow streets, past monuments, and into some of the city's most significant spots, exploring the way locals get around — by tuk tuk! You won't see this side of Colombo on your own!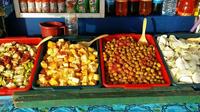 Duration:
3 hours
Priced From:
USD 55.00
Sightseeing makes us hungry, which is why we&rsquo;ve loaded this Colombo walking tour with tons of food stops to keep you fuelled along the way! See the city sites while tasting typical Sri Lankan street food like <em>hoppers</em>, <em>wadai</em>, and <em>kothu</em> from the places where locals love to snack. Eat, eat, repeat, indeed!
More Colombo Bandaranaike Airport Transfer & Airport Connection Options