Fort Lauderdale Airport (FLL) Services & Amenities

Safely Arrive or Depart Stress-Free at the Fort Lauderdale Airport!
Have a private driver waiting exclusively for you at the Fort Lauderdale Airport from USD 69
or book a
safe and economical shared Fort Lauderdale Airport shuttle transfer from USD 17
.
Other Items of Interest at Fort Lauderdale Airport
Services at Fort Lauderdale Airport include:
Courtesy shuttles to any terminal - shuttle stops are located on the lower level outside baggage claim areas
Terminal Tunes.- local performers
Business Centre - pre-security
Massage chairs - Terminal 1, pre- and post-security
Pet relief areas
Hibiscus Garage provides a birds-eye-view of the entire airfield and terminals (with benches) - Section 7A on the top level
Sunny View Sitting Area (outdoor area for relaxing or suntanning, with benches and picnic tables) - located outside of Terminal 3 and a short walk from the other terminals
Trivia: NAS Fort Lauderdale, as the airport was then known, was home base for Flight 19, an aircraft that disappeared in December 1945, contributing to the notoriety of the Bermuda Triangle.
Disabled Facilities at the FLL Fort Lauderdale Airport
All terminals at FLL Fort Lauderdale International Airport have facilities for disabled travelers including disabled toilets, courtesy telephones with TTY facilities, ramps and lifts. Disabled parking is available at all parking facilities, with wheelchair-accessible shuttles from the remote parking lots.
Remember to inform your airline of your requirements well in advance of your scheduled departure (most airlines suggest 48 hours). It is always advisable for disabled travellers to inquire about any special requirements prior to arriving at FLL Fort Lauderdale International Airport.
Travel Tips & Articles You Might Like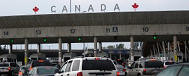 More Fort Lauderdale Airport Transfer & Airport Connection Options