Things To Do in Huatulco & Huatulco Airport Layover Ideas
Things to do in Huatulco if you have a Huatulco Airport Layover or Extended Huatulco Airport Stopover
If you have an extended layover at the Huatulco Airport or staying in town, why not consider getting out with some fun activities? We list a few here and there are many more on
Huatulco.LayoverIdeas.com
.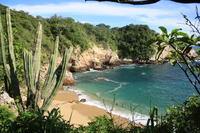 Duration:
3 hours
Priced From:
USD 35.00
Explore the amazing things that Puerto Escondido has to offer. Visit the church dedicated to the Virgin of Guadalupe and see the one of the largest paintings of the Virgin Mary on the roof of a downtown church. Admire the beautiful views of Huatulco from 2 spectacular viewpoints and Discover about a wide variety of Mexican traditional handcrafts.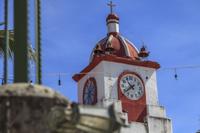 Duration:
3 hours
Priced From:
USD 35.99
Sample Oaxacan favorites during an afternoon exploration of Huatulco! This 3-hour city sightseeing tour with an expert guide takes you to the main square of La Crucecita, where you'll discover the beautiful Church of the Virgin of Guadalupe. Then visit a unique local shop, where snack tastings and a shot of mescal await. Visit a weaver's workshop and find fun souvenirs at this boutique in the heart of Huatulco! Hotel pickup and drop-off are included.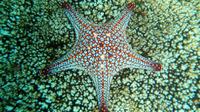 Duration:
3 hours
Priced From:
USD 38.00
Experience an unforgettable adventure snorkeling in the crystal clear and clean beaches of Huatulco Bays.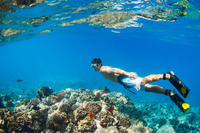 Duration:
7 hours
Priced From:
USD 42.99
Experience the natural wonders of Bahías de Huatulco National Park, traveling by boat along a series of beautiful bays strung along the Pacific coast. You'll discover several of the park's nine bays including Bahía Santa Cruz, Organo, Chachacual and Cacaluta, stopping to snorkel in spectacular Maguey Bay. Keep an eye out for marine sightings of dolphins, whales and sea turtles that inhabit these coastal waters of Oaxaca! Round-trip hotel transport and commentary by your local guide are included in your full-day tour. ... Read More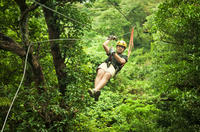 Duration:
2 hours
Priced From:
USD 49.99
Spend a morning zooming through the jungle on a zipline canopy tour in Huatulco! The perfect adrenaline-pumping way to start your day, the zipline course at Tangolunda Bay includes two ziplines, each 985 feet (300 meters) in length. With a total duration of only two hours from your hotel and back, you won't waste a day at the beach!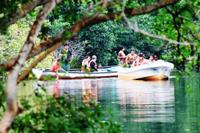 Duration:
7 hours
Priced From:
USD 53.99
Enjoy a full day of fun on this eco-tour from Huatulco! Your friendly local guide takes you to the village of Ventanilla, where you'll ride a boat through the mangroves. Keep an eye out for crocodiles in the lagoon before spotting a variety of sea turtles on a visit to the National Mexican Turtle Center in Mazunte. Finish your day trip in Zipolite, a seaside 'hippie' town that's popular with surfers. Receive personal attention on this small-group tour, limited to 20 people.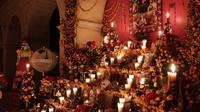 Duration:
6 hours
Priced From:
USD 60.00
Experience the local celebration on the Day of the Dead, where locals will honor their loved ones that have past.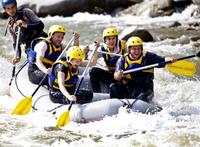 Duration:
5 hours
Priced From:
USD 64.99
Spend a day in Huatulco experiencing the beauty of the Copalita River! On this river-rafting adventure, travel down the river by raft, and learn about the environment from an experienced guide. Feel your heart race as you paddle through Class I to Class II rapids, and admire the stunning natural beauty of the river and jungle. Lunch and hotel transport are included. Experience isn't required as instruction is provided, but a good level of fitness and an adventurous spirit is essential!
More Huatulco Airport Transfer & Airport Connection Options