Things To Do in Dubai (Port Rashid) & Dubai (Port Rashid) Terminal Layover Ideas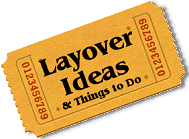 Things to do in Dubai (Port Rashid) if you have a Dubai (Port Rashid) Terminal Layover or Extended Dubai (Port Rashid) Terminal Stopover
If you have an extended layover at the Dubai (Port Rashid) Terminal or staying in town, why not consider getting out with some fun activities? We list a few here and there are many more on
Dubai.LayoverIdeas.com
.
Priced From:
USD 50.00
Escape the hustle and bustle of Dubai for the evening, and enjoy multiple activities on a 6-hour desert safari. Drive across the sand dunes by 4WD vehicle. Watch the sunset over the desert sands. Go to a desert camp for a barbecue dinner, and much more.
Priced From:
USD 100.00
The Burj Khalifa is the building that everyone talks about, a true icon representing the growth of Dubai. After a visit to the impressive structure, enjoy a Dubai Desert Safari with barbecue dinner and a show.
Priced From:
USD 101.80
Enjoy an exclusive private tour of Dubai with your very own tour guide. Learn all about Dubai's past and present. Take a ride on a water taxi over Dubai Creek. Opt to top off the tour with a visit to the Burj Khalifa.
Priced From:
USD 150.00
Explore the wildlife of the Dubai Desert in exciting 1950's Land Rovers. View a live falcon training session and dine in an authentic Bedouin camp located inside the private retreat of a local Royal family member. A unique, once-in-a-lifetime experience!
Priced From:
USD 57.00
Hit the open water as you embark on a thrilling speedboat tour of Dubai. See the skyline of this extraordinary city from a unique perspective, and take in such iconic sights as the Burj Al Arab, the Atlantis Hotel, and the Palm Jumeirah.
Priced From:
USD 50.98
See two of Dubai's most significant monuments with a combined ticket to the Dubai Aquarium and Burj Khalifa. Ascend the Burj Khalifa for panoramic views. Then, discover marine life from around the world at a unique, underwater zoo.
Priced From:
USD 96.29
Enjoy incredible views of Dubai from the 125th and 148th floors of the Burj Khalifa, the world's tallest building, during a 90-minute premium experience. Get access to exclusive observation decks, lounge in luxury and enjoy personalized attention.
Priced From:
USD 33.99
Witness unforgettable, panoramic views over Dubai from the observation deck of the iconic Burj Khalifa, the world's tallest building. Let your jaw hit the floor as you are elevated up 124 floors to fantastic 360-degree views over the Arabian Gulf.