Things To Do in Napa & Napa County Airport Layover Ideas
Things to do in Napa if you have a Napa County Airport Layover or Extended Napa County Airport Stopover
If you have an extended layover at the Napa County Airport or staying in town, why not consider getting out with some fun activities? We list a few here and there are many more on
Napa.LayoverIdeas.com
.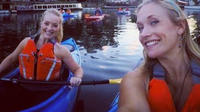 Duration:
2 hours
Priced From:
USD 59.00
Our beautiful Napa River History Tour provides you with an intimate view of the little known and rich history of the Napa Valley. Traveling with us by kayak we will expose the area from a unique insiders perspective revealing Napa's most provocative secrets.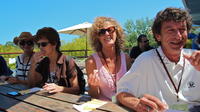 Duration:
3 hours
Priced From:
USD 91.00
Welcome to Wine Country's <em>first</em> culinary walking tour! This 3-hour exploration of downtown Napa will delight your tastebuds as you sample from the best of Wine Country cuisine. Learn about the history of this beautiful riverfront town while making stops at 7 different shops and restaurants, including an olive oil maker, a chocolatier and a boutique wine collective. This is the perfect activity for a group wanting to do more than just wine tasting in Napa.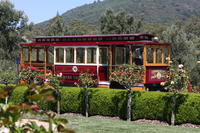 Duration:
6 hours
Priced From:
USD 99.00
Experience the Sonoma wine region in a unique way – on the Sonoma Valley Wine Trolley. Jump aboard this historical replica of a San Francisco cable car and grab a seat on a special wine tasting adventure you will never forget. This open-air trolley will let you experience the picturesque vineyards like no other tour. On this tour, your friendly and knowledgeable guide will take you to four family-owned wineries for tastings. You will visit Sonoma's top historic landmarks and enjoy a gourmet picnic lunch during one of the scenic stops.<br /><strong><br />Must be 21 years or older to take this tour.</strong>... Read More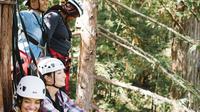 Duration:
2 hours 30 minutes
Priced From:
USD 99.00
Channel your inner Tarzan on this 2.5-hour epic zipline adventure that whisks you through the forest canopy of Sonoma County. Northern California's coastal redwoods are among the tallest, oldest and most majestic trees in the world, and here you can experience a one-of-a-kind view of them, from the perspective of a bird gliding through the treetops. Surround yourself with nature and good times with friends or family on a high-altitude experience that's easy and fun.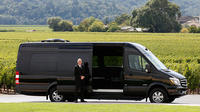 Duration:
6 hours
Priced From:
USD 125.00
Spend a day savoring the fine wine of Napa Valley on this highly rated tour offering VIP-level service. Ride in style to four wineries aboard a luxury Mercedes Sprinter Limousine. With some input from your group — limited to just ten people — your guide will choose four wineries that best compliment the various palettes and interests. (Specific winery requests are not guaranteed.) Enjoy a gourmet picnic lunch from an esteemed restaurant along the way as well as a complimentary Champagne toast with your fellow wine enthusiasts. See for yourself what makes Napa famous among wine lovers and foodies worldwide. (Winery fees not included to enhance flexibility.)... Read More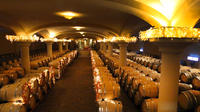 Duration:
9 hours 30 minutes
Priced From:
USD 129.99
This wine tour will take you to the best wineries in Sonoma and Napa. Following up a great day of wine tasting in wine country, your get to go on a gorgeous, scenic catamaran-sunset cruise on the San Francisco Bay. Rest assured, these back to back fun filled days of wine tasting &amp; catamaran Bay sightseeing is provided at an incredible value with unbeatable service for your group. Guests have the option of adding and customizing the list of wineries to visit as well. <br>On this day of wine touring and sunset bay tour, you can expect: <br>• Exceptional service from our chauffeurs&nbsp; <br>• Luxury sedan &amp; SUV transport and large catamaran sailboat transport (With complimentary bottle(s) of wine &amp; 2 beverages on Sail) <br>• Low cost to free wine tasting(s) list. (This low cost and free list is provided to customer separately ONLY after booking.)&nbsp; <br>• For group sizes larger than 7 persons, please contact supplier for specific details and changes per group size.... Read More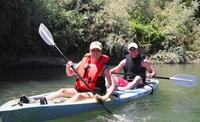 Duration:
5 hours 30 minutes
Priced From:
USD 155.00
Embark on a unique tour of California Wine Country! Hop in a kayak for a full tour along the warm, clean Russian River in Healdsburg. The tour guide will take you through a beautiful scenic route and point out native wildlife while you paddle leisurely through the calm waters. The tour includes one- or two-person kayaks, necessary equipment, safety lesson and lunch.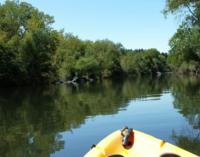 Duration:
5 hours 30 minutes
Priced From:
USD 155.00
Enjoy the tranquility of a mellow guided kayak trip at the mouth of the Russian River. Breathe in the fresh sea air, see the seagulls and pelicans fly around and have curious harbor seals pop up beside you! It's a gentle, easy paddle with great views of the coast, the mouth of the river and the perched village of Jenner. Suitable for all abilities, this includes a guide to help you and explain what you see in this stunningly beautiful place. A nice gourmet picnic at the end of the trip rounds out your day.... Read More
More Napa County Airport Transfer & Airport Connection Options