Things To Do in Napa & Napa County Airport Layover Ideas
Things to do in Napa if you have a Napa County Airport Layover or Extended Napa County Airport Stopover
If you have an extended layover at the Napa County Airport or staying in town, why not consider getting out with some fun activities? We list a few here and there are many more on
Napa.LayoverIdeas.com
.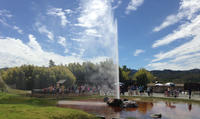 Duration:
Varies
Priced From:
USD 15.00
Situated in the heart of Napa Valley, Old Faithful Geyser of California is one of only three geysers in the world with the designation 'old faithful.' As you might expect, this one shoots water high up in the air regularly, usually every 30 minutes (though sometimes even more frequently). Bring a picnic or purchase snacks at the gift shop, take in a game of bocce and relax on the grass or at a picnic table as you enjoy the sight and sound of Old Faithful Geyser erupting.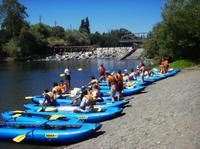 Duration:
Varies
Priced From:
USD 45.00
Ride down the Russian River on this canoeing adventure from Healdsburg. Aboard a comfortable, stable inflatable canoe, enjoy scenic views as you navigate the beautiful Russian River. Stop to swim, spot wildlife, and relax on the beach. Include lunch for a perfect afternoon on the water! This is a great activity for the whole family, and dogs are welcome on the half-day tour.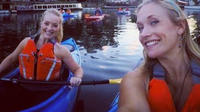 Duration:
2 hours
Priced From:
USD 49.00
On our 2 hour guided kayak tour you will learn about Napa Valley history, wine and the local wildlife.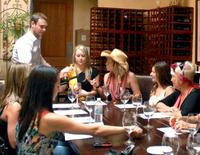 Duration:
Varies
Priced From:
USD 50.00
Bring friends and loved ones along for an intimate wine-tasting experience at the Williamson Wines tasting room in Healdsburg, in the heart of Sonoma wine country. Meet the winemakers and learn about wine pairing from your expert host as you taste five fine wines paired with artisanal food prepared by the in-house chef. Try a variety of wines such as chardonnay, sauvignon blanc, pinot noir and cabernet sauvignon paired with delectable bites such as blue cheese, stuffed mushrooms, honey-drizzled pears and dark chocolate brownies. This fun and informative session lets you enjoy some of the best wines in California wine country while learning how to showcase them along delectable dishes.... Read More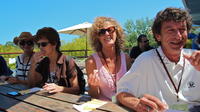 Duration:
3 hours
Priced From:
USD 85.99
Welcome to Wine Country's <em>first</em> culinary walking tour! This 3-hour exploration of downtown Napa will delight your tastebuds as you sample from the best of Wine Country cuisine. Learn about the history of this beautiful riverfront town while making stops at 7 different shops and restaurants, including an olive oil maker, a chocolatier and a boutique wine collective. This is the perfect activity for a group wanting to do more than just wine tasting in Napa.<br />... Read More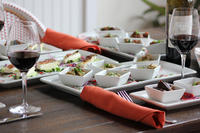 Duration:
4 hours
Priced From:
USD 89.00
This 4-hour wine and food walking tour, led by a foodie guide, hits half a dozen gourmet highlights of downtown Healdsburg, such as SHED, Costeaux French Bakery and Russian River Tea Company. As you explore this charming wine country town, you'll enjoy three private seated wine tastings perfectly paired with delicious bites at local establishments. Limited to just eight people, this small-group tour provides a personalized experience.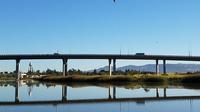 Duration:
3 hours
Priced From:
USD 89.00
Experience the most impressive stretch of the Napa River from salt water wetlands to fresh water forest. Engage with the natural environment by connecting to the wind, water, and wildlife. Paddle the restored tidal wetlands on a stand up paddle (SUP) or kayak and see downtown Napa like never before. Ramble through the lush forested corridor into the Oxbow Preserve on this moderate level excursion with a personal guide. <br /><br />Toast the resilience of nature and your friends with a glass of Napa Gamay Beaujolais along the banks of the river.<br /><br />The diversity of terroir that makes Napa wines so great can also be found in our water ways. Our guests experience the full spectrum from salt water to fresh water with the City in the middle. Join us for a surf &amp; terroir experience finishing in the Oak Knoll AVA; Napa Valley award winning wine and BBQ Oysters available riverside after the event for an additional fee.... Read More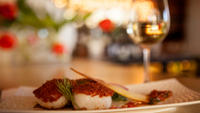 Duration:
3 hours 30 minutes
Priced From:
USD 89.00
Discover the foodie side of wine country on this 3.5-hour food and wine tour of Healdsburg with a local guide. The charming town of Healdsburg is one of Sonoma County's hottest destinations for dining, with venues like SHED, Campo Fina and Spoonbar attracting visitors who want high-quality food to go along with their high-quality wine. Find out why as you walk around the town with an in-the-know, food-loving guide, stopping at six local eateries and shops to indulge in the gourmet food and wine, much of which is local and organic. It's the perfect way to enjoy a wine country culinary experience.... Read More
More Napa County Airport Transfer & Airport Connection Options