Things To Do in Austin & Austin Airport Layover Ideas
Things to do in Austin if you have a Austin Airport Layover or Extended Austin Airport Stopover
If you have an extended layover at the Austin Airport or staying in town, why not consider getting out with some fun activities? We list a few here and there are many more on
Austin.LayoverIdeas.com
.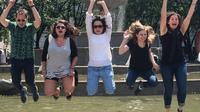 Duration:
2 to 3 hrs
Priced From:
USD 11.00
Fifteen clues, two hours, one city - this is a self-led scavenger race that sends groups capering around town to solve clues. Unlike other city-wide excursions, this one unshackles racers from the tyranny of official start times and concrete dates. Players simply click on a launch code, head to the starting line, and begin the scavenger hunt whenever they've got a spare two hours. During the process, players will hear fun stories and insights about historical sites while discovering hidden gems along the way.... Read More
Duration:
3 hours
Priced From:
USD 15.00
Turn Austin into a giant game board with this fun scavenger hunt adventure. This challenge combines the excitement of the <em>Amazing Race</em> with a three hour city walking tour. Guided from your smart phone, teams make their way among well known and overlooked gems of the city, solving clues and completing challenges, while learning local history. <br /><br />Note: Pricing is per individual but teams must book together in order to be included in the same adventure.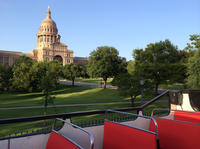 Duration:
90 minutes
Priced From:
USD 19.95
Get to know Austin by open-top, double-decker bus on this hop-on hop-off sightseeing tour. Stay on the bus for the whole route, or jump off and on at any of the six stops to visit museums or explore districts like SOCO in more depth. While on board, listen to live commentary about more than 20 city landmarks, such as the Governor's Mansion, Historic 6th Street and the Paramount Theatre. The bus route starts at the Texas State Capitol three times a day at 2-hour intervals.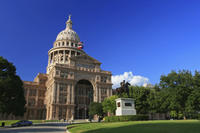 Duration:
1.5 hours
Priced From:
USD 24.99
Experience Austin's urban scene, hip shopping districts and beautiful natural scenery on this sightseeing tour by luxury Mercedes van. See top Austin attractions like Lady Bird Lake, the Texas Capitol, the Driskill Hotel and Mayfield Park, and enjoy picturesque views of rolling hills and lakes in Texas Hill Country. You'll learn about all the sites you see from your knowledgeable guide.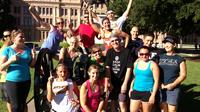 Duration:
60 minutes
Priced From:
USD 25.00
Come run with us and explore the landmarks and historical markers that make up capital city of Texas. Austin is a relic of the Old West but the city has grown by leaps and bounds to become a beacon of technology and progressiveness in the South. You'll visit Lady Bird Lake, the Capitol building, the Governor's Mansion, Driskill Hotel, Congress Ave. Bat Bridge, Paramount Theater, Historic Bremond Block and various other historical sites and hidden gems. Also included, investigating Austin's new tech industry, green initiatives, entertainment hotspots and, cutting-edge architecture.... Read More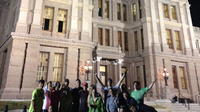 Duration:
60 minutes
Priced From:
USD 25.00
The Bats and Ghosts 5k Tour unveils a darker side of Austin that often goes overlooked. Austin was home to the first documented serial killer in America. For about one-hour in the evening, meeting at 7:30pm, you will explore that theory along with dozens of other murders, suicides, and hauntings throughout the Downtown, led by a professional guide. You will also visit the largest bat colony in North America on the Congress Ave Bridge where you'll see a 1.5 million bat exodus for the night's hunt. Many of the sites and stories on this tour are morbid and macabre, so if you don't like being scared, this isn't for you.... Read More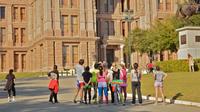 Duration:
60 minutes
Priced From:
USD 25.00
Enjoy a 1-hour tour at one of the largest and most prestigious public universities in the nation. UT-Austin campus boasts an extensive and diverse history dating back to 1883. Come along to explore the historical roots of the campus while also illuminating some if its newest developments and achievements, all located deep in the heart of Austin, Texas. This tour is open to the public and the number of participants usually ranges from 5-10 runners.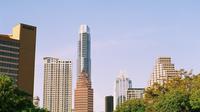 Duration:
90 minutes
Priced From:
USD 25.00
This Augmented Reality GPS game is more intense than any <strong>ROOM</strong> <strong>ESCAPE</strong> <strong>GAME</strong> YOU HAVE EVER PLAYED! Get your smartest, most inquisitive friends together to enjoy this CHALLENGING GAME. The Cluetivity Cryptex Augmented Reality challenge is an out of this world game experience! <br /><br />You will be provided an IPad and action pack that will be used to discover technologically advanced augmented reality elements. <br /><br />Be prepared to work together in a collaborative way because it will be necessary to solve these difficult augmented tasks to save the world in 90 minutes! This is <strong>NOT</strong> <strong>a</strong> <strong>sightseeing</strong> <strong>tour</strong>! There is some walking activity involved with this experience going to hotel lobbies and buildings downtown but exhaustion will not be your obstacle, this game offers a mind challenge that may plague you.... Read More
More Austin Airport Transfer & Airport Connection Options