Abu Dhabi Al Bateen Airport (AZI) Shuttle Transfers
Shared Abu Dhabi Al Bateen Airport Shuttle Transfers

We have 3 shared shuttle transfer options

, including transfers between airports, ports, train stations, tourist attractions and popular destinations. Click any option below for details and to compare features and pricing (all will open in a new tab). If you have any questions or would like to customize any Abu Dhabi Al Bateen Airport transfer listed,

then please contact us

.

To ensure availability, we strongly recommend booking our transfer services at least 48 hours prior to your scheduled arrival or departure.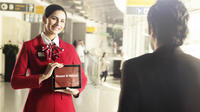 Shuttle (Private Transfer) from USD 55
Book now for a personalized Meet and Assist service from the aircraft side. With Fast Track clearance through immigration, retina scanning and customs. We even assist you at the baggage area.Avoid the airport hassle with assistance all the way to your taxi, car or receiving relatives and friends.Be welcomed warmly by dedicated agents. They will meet and accompany you through all airport formalities such as immigration or customs, before finally... Read More




This transfer service runs to various destinations, please see the transfer details for destinations served and pricing | Shared shuttle transfer FAQ's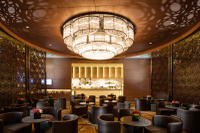 Shuttle (Private Transfer) from USD 49
Want to relax before flying from Abu Dhabi International Airport? Then book your access to the quiet and elegant retreat of Airport Lounges, so you can unwind in peace before boarding your flight. Sink into the plush seats, help yourself to the hot and cold buffets, take a refreshing shower, and wallow in the calm and civilized atmosphere before your flight call. Plus, choose the length of access you want from the options available to suit your... Read More




This transfer service runs to various destinations, please see the transfer details for destinations served and pricing | Shared shuttle transfer FAQ's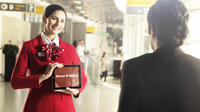 Shuttle (Private Transfer) from USD 41