Things To Do in Manaus & Port of Manaus Terminal Layover Ideas
Things to do in Manaus if you have a Port of Manaus Terminal Layover or Extended Port of Manaus Terminal Stopover
If you have an extended layover at the Port of Manaus Terminal or staying in town, why not consider getting out with some fun activities? We list a few here and there are many more on
Manaus.LayoverIdeas.com
.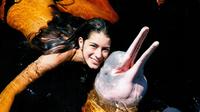 Duration:
7 hours
Priced From:
USD 56.25
Enjoy this full-day tour swimming with dolphins, meeting of the waters, Indigenous Ritual and January Ecological Park.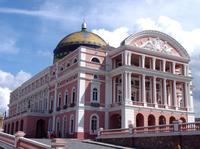 Duration:
3 hours
Priced From:
USD 78.99
Explore the Amazon city of Manaus on a 3-hour city sightseeing tour. Make stops at the Rio Negro Palace, the Indian Museum, the Justice Palace and Teatro Amazonas. See the floating port of Manaus and the Municipal Market. See interesting architecture and learn about the history and culture of Manaus from your guide.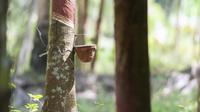 Duration:
Flexible
Priced From:
USD 89.99
Depart from Manaus to Vila Paraíso (set of the movie "The Jungle"). Our visit begins at a waterfront warehouse where rubber boards boats to be shipped around the world. Here we will enter the Rubber Master House whose majestic architecture shows the wealth of Brazilian rubber plantations from the industry boom and war effort.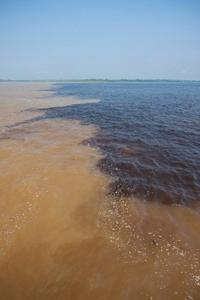 Duration:
8 hours
Priced From:
USD 96.99
On this full-day tour from Manaus, cruise down the Rio Negro to the Meeting of the Waters, the location where it meets the Amazon River. Be awed by this natural phenomenon, where the Rio Negro's black waters and the Amazon's muddy waters flow separately for a few miles. You'll then stop at an ecological park to see the Amazon's famous Victoria regia water plant; have lunch on a floating river restaurant; and take a motorized canoe through the small creeks of the Rio Negro.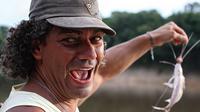 Duration:
Flexible
Priced From:
USD 100.00
Cruise the Negro River on this half-day tour with guide. Enjoy a delicious lunch on a floating restaurant. See the beauty of the area from the water and during a walk in the forest.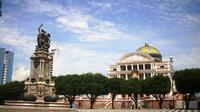 Duration:
4 hours
Priced From:
USD 100.00
This tour is an overview where you can see and learn about the rubber boom time history of Manaus leaded by an English speaking guide.<br />You will visit the famous Manaus Opera House with indoor and outdoor views, the Negro river Palace built in 1900, walk through the Adolpho Lisboa market where you will see the amazon fish, vegetables, fruits and souvenirs. You will also see the boat terminal where everyday many people travel in the amazon river sleeping in hammocks.<br />This tour can be in the morning or in the afternoon.... Read More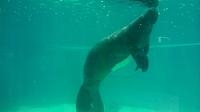 Duration:
4 hours
Priced From:
USD 100.00
See the wildlife of the Amazon rainforest on this 4-hour guided tour which visits the Adolpho Ducke Botanical Garden – the only place in the world you can see freshwater manatees – and the CIGS Zoo, which includes an aquarium and Jungle Survival Center.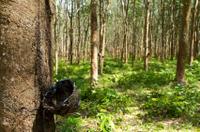 Duration:
4 hours
Priced From:
USD 105.99
Learn about the 19th-century rubber boom in Manaus on this guided tour of the Museu do Seringal Vila Paraíso (Rubber Museum). This open-air museum is a recreation of an Amazonian rubber estate, where you can learn about rubber making, discover what types of tools are used to tap the rubber from trees and see docks from where rubber was shipped all over the world. Your knowledgeable guide will tell you about the rubber era and how it made Manaus one of the wealthiest cities in Brazil during the late 1800s.... Read More