Things To Do in Bol & Bol Airport Layover Ideas
Things to do in Bol if you have a Bol Airport Layover or Extended Bol Airport Stopover
If you have an extended layover at the Bol Airport or staying in town, why not consider getting out with some fun activities? We list a few here and there are many more on
Bol.LayoverIdeas.com
.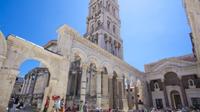 Duration:
7 hours
Priced From:
USD 27.95
Split is the second largest city in Croatia and is the largest city on the Adriatic coast. The Diocletian palace in Split is an UNESCO-protected world heritage monument. It was built as a villa for the abdicated Roman emperor 17 centuries ago, and developed into what is now the historic core of the city of Split. <br><br>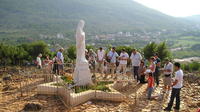 Duration:
8 hours
Priced From:
USD 37.26
Medjugorje is one of the most famous Roman Catholic shrines in the world. It became famous for the apparitions of the Virgin Mary, which first started in 1981 , after which Medjugorje began to develop religious tourism . Since then this place, next to Sarajevo is one of the most visited tourist centers in Bosnia and Herzegovina, which yearly visit about a million Catholics from around the world.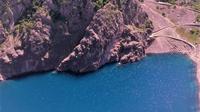 Duration:
6 hours
Priced From:
USD 41.92
Start your trip from Makarska and explore one of the most beautiful little towns in Dalmatian Hinterland. After picking you up at pre-arranged meeting point or at your hotel we begin our journey to Imotski. Driving slowly through the tunnel St.Ilija we enter the area of Imotski region, which is historical name for the area located in the background of mountain Biokovo. Imotski is known for its medieval fortress on the rocks of Blue Lake. Another phenomenon is the Red Lake which looks like an eye in the scenery. Both lakes are said to be connected with underground<br />channels to the Adriatic Sea.... Read More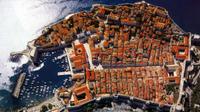 Duration:
11 hours
Priced From:
USD 48.91
See all the charm of the beautiful Dubrovnik in one day trip, enjoy the breath-taking scenery of the Dalmatian Coast during your minibus ride. See why Dubrovnik is included in UNESCO world heritage by wandering the medieval windy streets and famous Stradun Street. If you are a fan of the series 'Game of Thrones', then this tour is for you, as it is filmed in Dubrovnik. In our minibus you will be given a map and a history brochure of Dubrovnik that you can read on the bus.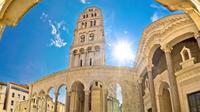 Duration:
11 hours
Priced From:
USD 55.90
Take advantage of the unique opportunity to visit Trogir and the biggest town in Dalmatia – Split!<br /><br /> <ul> <li>Visit the ancient Emperor Diocletian's palace in Split</li> <li>The world's oldest Cathedral of St. Dominus</li> <li>The Temple of Jupiter dedicated to the Roman God</li> <li>The Cathedral of St. Lawrence with Master Radovan's portal – renowned monuments in Trogir</li> <li>Trogir attraction – the Kamerlengo Castle from which stretches a beautiful view</li> </ul>... Read More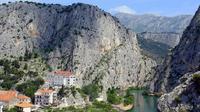 Duration:
8 hours
Priced From:
USD 67.54
Enjoy a day visiting Omiš, the tourist center of a 35 km long Riviera of outstanding beauty, and the Cetina canyon.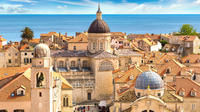 Duration:
12 hours
Priced From:
USD 67.54
'Those who seek paradise on earth should come and see Dubrovnik" Bernard Shaw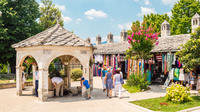 Duration:
9 hours
Priced From:
USD 68.70
East meets west!<br /><br /> <ul> <li>Enjoy the river Neretva's emerald green waters</li> <li>Počitelj – once known for its shipyard in the Middle Ages</li> <li>Mostar – the junction of two diversified cultures</li> <li>Experience the charm of the Orient, stroll across the unique "Old Bridge"</li> </ul>
More Bol Airport Transfer & Airport Connection Options