Things To Do in Chicago & Merrill C Meigs Airport Layover Ideas
Things to do in Chicago if you have a Merrill C Meigs Airport Layover or Extended Merrill C Meigs Airport Stopover
If you have an extended layover at the Merrill C Meigs Airport or staying in town, why not consider getting out with some fun activities? We list a few here and there are many more on
Chicago.LayoverIdeas.com
.
Duration:
2 hours
Priced From:
USD 10.00
Fifteen clues, two hours, one city - this is a self-led scavenger race that sends groups capering around town to solve clues. Unlike other city-wide excursions, this one unshackles racers from the tyranny of official start times and concrete dates. Players simply click on a launch code, head to the starting line, and begin the scavenger hunt whenever they've got a spare two hours. During the process, players will hear fun stories and insights about historical sites while discovering hidden gems along the way.... Read More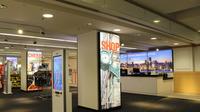 Duration:
60 minutes
Priced From:
USD 12.00
Experience a historic store tour of Macy's on State Street and learn how Macy's has become America's largest department store, with over 800 locations and more than 150 years of retailing history. Originally Marshall Fields, tour highlights include the breathtaking Tiffany vaulted ceiling, the graceful Burnham fountain, the world-renowned Walnut Room restaurant and a taste of the famous Frango® Mint Chocolates. Tour will consist of no more than 12 people and all guests will receive the 10% Visitor Savings Pass!... Read More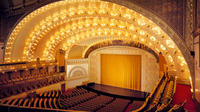 Duration:
60 minutes
Priced From:
USD 12.00
Go behind the scenes of this National Historic Landmark, built by Dankmar Adler and Louis Sullivan, and view it as few do in this one hour tour. Enjoy the radiant 24-karat gold-leafed ceiling arches, hundreds of beautifully restored intricate stencil patterns, ornate gilded and bas-relief designs, and the endless floor and wall mosaics and murals. Explore the theatre that has hosted thousands of artists in its 126 year old history – from the Ziegfeld Follies to The Joffrey Ballet, from Queen to Prince, from the Grateful Dead to Alvin Ailey, from <em>Show Boat</em> to <em>Miss Saigon</em>, and so much more!... Read More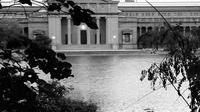 Duration:
2 hours
Priced From:
USD 13.00
Haunted Hyde Park explores the real life stories of Magic, Murder and Mayhem unique to the Hyde Park-Chicago area. This two hour twilight walking tour is led by local guides whom are familiar with the grisly tales and Urban Legends of the past 125 years or more.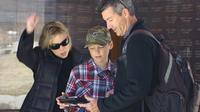 Duration:
3 hours
Priced From:
USD 15.00
Turn Chicago into a giant game board with this fun scavenger hunt adventure! This challenge combines the excitement of the Amazing Race with a 3-hour city walking tour. Guided from any smart phone, teams make their way among well known and overlooked gems of the city, solving clues and completing challenges while learning local history.<em><br></em>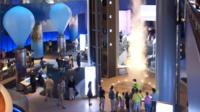 Duration:
Flexible
Priced From:
USD 16.00
<p>The Museum of Science and Industry Chicago is the largest science museum in the country. Housed in the only remaining building from the 1893 World's Fair, MSI is a Chicago must-see! You'll experience 14 acres of hands-on exhibits and have the chance to stand before a 40-foot tornado; take a run in a human-sized hamster wheel; navigate through a mirror maze; board a 727 hanging from the ceiling; transmit your pulse to a 13-foot, 3-D beating heart; and much more! <em></em></p>... Read More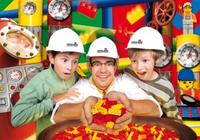 Duration:
Flexible
Priced From:
USD 16.99
LEGOLAND® Discovery Center, a giant indoor LEGO world designed for families with children aged 3 to 10, is located in Schaumburg's Streets of Woodfield shopping center. The 30,000-square-foot attraction features activities ranging from hands-on LEGO play to life-sized LEGO adventures designed to provide several hours of family entertainment centered around the iconic interlocking colored bricks. <span class='vSpecial'><p>
Special Offer - Price displayed includes a 18% discount off the local admission price! - Book Now!</p></span> ... Read More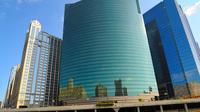 Duration:
2 hours
Priced From:
USD 18.00
<p><!-- --></p>Explore Chicago's international, modern and postmodern movements, from the powerful, minimalist work of Mies van der Rohe's to contemporary styles that incorporate new, environmentally-sustainable technology. A great 2 hour tour for architecture buffs as well as anyone with a simple interest in the buildings of Chicago. <span class='vSpecial'><p>
Special Offer - Book and save 21% compared to the local supplier's prices! - Book Now!</p></span> ... Read More