Things To Do in Cluj-Napoca & Cluj-Napoca Airport Layover Ideas
Things to do in Cluj-Napoca if you have a Cluj-Napoca Airport Layover or Extended Cluj-Napoca Airport Stopover
If you have an extended layover at the Cluj-Napoca Airport or staying in town, why not consider getting out with some fun activities? We list a few here and there are many more on
Cluj-Napoca.LayoverIdeas.com
.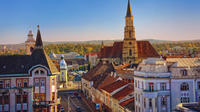 Duration:
5 hours
Priced From:
USD 23.29
Discover step by step the secrets of Cluj-Napoca, proclaimed city of arts and the European Capital of Youth.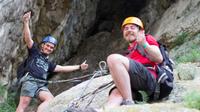 Duration:
Flexible
Priced From:
USD 40.76
Are you looking for a new challenge? An escape from everyone's expectations and the urge to meet your own ones? Try a most exhilarating way of exploring a natural freedom in the Via Ferrata of the Turda Gorges, a climbing path where one of the richest and most scenic karst landscape in Romania is to be found.<br /><br />We'll teach you all the necessary techniques, provide you with proper equipment, and we'll set off to an adventure that will allow us to experience the exquisite beauty of the Turda Gorges from a totally different perspective.... Read More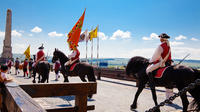 Duration:
8 hours
Priced From:
USD 65.21
One day tour in Cluj-Napoca and surroundings including a Turda salted mine and Alba Carolina Fortress.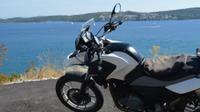 Duration:
Flexible
Priced From:
USD 91.99
Ride the motorcycle to the clouds on the best motorbike roads in Romania. Rent a BMWG650GS motorcycle in Romania and enjoy great rides offering amazing views.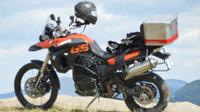 Duration:
Flexible
Priced From:
USD 115.28
Rent a BMW F800GS motorcycle in Transylvania (Romania) and enjoy riding the great winding roads of the region. The motorbike rental is a Water-cooled 4-stroke in-line two-cylinder engine, that will offer immense satisfaction to the rider.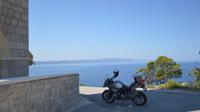 Duration:
Flexible
Priced From:
USD 137.41
Rent a BMW R1200GS motorcycle and ride free on the great mountain roads. BMW R1200GS motorcycle rental is a great choice for both single travellers or couples who are looking for a two wheel adventure. The motorbike is pillion friendly.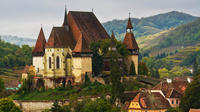 Duration:
8 days
Priced From:
USD 160.70
Transylvania is the heart of Romania and it's waiting to be discovered! This regions has spectacular landscapes and plenty of historical symblos which will make your trip unforgettable.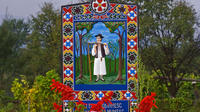 Duration:
6 days
Priced From:
USD 454.15
Explore the north of Romania in 6 days and enjoy two of the most beautiful and well- preserved historical regions: Maramures and Bukovina. This is the best opportunity to discover Romanian folklore together with the popular painted monasteries, as well as other monuments protected by UNESCO.
More Cluj-Napoca Airport Transfer & Airport Connection Options