Things To Do in Rostock & Port of Rostock Terminal Layover Ideas
Things to do in Rostock if you have a Port of Rostock Terminal Layover or Extended Port of Rostock Terminal Stopover
If you have an extended layover at the Port of Rostock Terminal or staying in town, why not consider getting out with some fun activities? We list a few here and there are many more on
Berlin.LayoverIdeas.com
.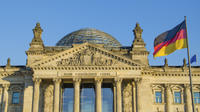 Duration:
12 hours
Priced From:
USD 229.29
Delve into Berlin's war history on a private, full-day shore excursion from Warnemünde Port. Your private guide will focus on historical sites from World War II, the Cold War or both for a comprehensive tour tailored to your interests. With a customized itinerary, you can see Hitler's Langemarck Halle, the Reichstag, Brandenburg Gate, Checkpoint Charlie and the Berlin Wall. Visit Gestapo headquarters and discover KGB espionage points! Your guide will share details about each site – seen by private vehicle and on foot – and provide insight on present-day Berlin. ... Read More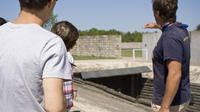 Duration:
12 hours
Priced From:
USD 1397.38
While you're in port in Warnemuende, explore the German capital and delve into the country's World War II history on this private 12-hour Sachsenhausen Memorial and Berlin tour. Visit the Sachsenhausen Concentration Camp with a private guide and learn of the role it played during WWII. During your Berlin walking tour, discover attractions such as Checkpoint Charlie, the Berlin Wall Memorial, and East Side Gallery, and plan your own itinerary to hit the highlights of most interest. This private tour includes pickup and drop-off at the Warnemuende cruise terminal.... Read More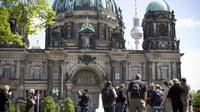 Duration:
12 hours
Priced From:
USD 197.96
While docked at the Warnemünde cruise port, discover Berlin on this private, guided, full-day historical walking/riding tour. Enjoy personalized attention while visiting the city's highlights and hidden sites.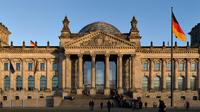 Duration:
12 hours
Priced From:
USD 140.00
<p>Make the most of your day in Berlin on this full day tour. With round-trip transfers from your cruise port in Warnemunde, explore Berlin comfortably by bus with a group limited to 26 passengers and a local guide. Enjoy a comprehensive 5.5-hour panoramic experience of the highlights of Berlin, including Checkpoint Charlie, the Reichstag, the Brandenburg Gate, Museum Island, and Potsdamer Platz. The transfer duration is approximately three hours one way.</p>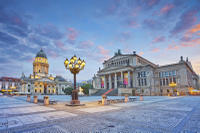 Duration:
12 hours
Priced From:
USD 139.74
Maximize your sightseeing time with a day-long shore excursion to Berlin from Warnemünde port. From a professional guide, learn all about the German capital and the historical events that have shaped it into the dynamic city it is today. Enjoy photo stops at highlights such as Brandenburg Gate, Potsdamer Platz, Checkpoint Charlie and the Berlin Wall, and discover the UNESCO-listed treasure of Museum Island. Lunch is not included, but the fill-your-belly German fare of Hofbräuhaus Berlin is worth the extra expense.... Read More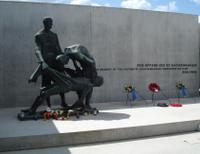 Duration:
11 hours
Priced From:
USD 249.53
Leave your cruise ship at Warnemünde Port, and visit Sachsenhausen Concentration Camp Memorial and Berlin on a full-day private shore excursion! With a private guide, unravel the complexities of the Holocaust during the Nazi era of the Third Reich, and hear harrowing tales of prisoners' fates and bravery. After traveling to nearby Berlin, explore the city on a sightseeing tour and discover a collection of Third Reich sights such as Hitler's bunker and the Holocaust Memorial, as well as landmarks such as Brandenburg Gate and the Reichstag.... Read More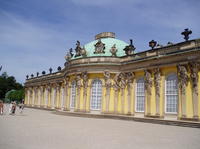 Duration:
11 hours
Priced From:
USD 249.51
When your cruise ship docks at the port of Warnemünde, take an attraction-packed private excursion to Potsdam, a scenic town near Berlin that was long home to Prussian kings and German emperors. With your knowledgeable guide, design an itinerary that suits your particular interests. You may discover the lovely castle of Babelsberg, the lakeside Marble Palace or the breathtaking Sanssouci Palace. Or you could visit the Cecilienhof Palace, the site of the Potsdam Conference where Germany's fate was sealed after World War II. This scenic tour shows you the many fascinating sights that have helped earn Potsdam UNESCO World Heritage status.... Read More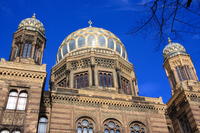 Duration:
11 hours
Priced From:
USD 216.25
When your cruise ship docks at Warnemünde Port, spend a day in Berlin with a private guide and learn all about the city's Jewish history. The itinerary is flexible and can be tailored to your preferences, but the Jewish sights that are typically covered include the New Synagogue, the Jewish Museum, the Holocaust Memorial and Otto Weidt's Workshop for the Blind, a factory where Weidt protected his blind and deaf Jewish workers. Photo stops at Charlottenburg Palace and the Mitte neighborhood are also part of this history tour. Please note that all entrance fees are at your own expense.... Read More