Things To Do in Alexandria & Port of Alexandria Terminal Layover Ideas
Things to do in Alexandria if you have a Port of Alexandria Terminal Layover or Extended Port of Alexandria Terminal Stopover
If you have an extended layover at the Port of Alexandria Terminal or staying in town, why not consider getting out with some fun activities? We list a few here and there are many more on
Alexandria.LayoverIdeas.com
.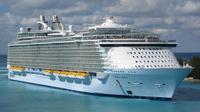 Duration:
10 to 12 hrs
Priced From:
USD 172.00
Pyramids and Saqqara Tours from Alexandria Port, is the suitable choice if you are fascinated by the pyramids and their mysteries.In This tour, you will visit The Giza Pyramids where you will get to witness the Three Pyramids as well as the Sphinx and the valley temple. Enjoy a camel ride with the pyramids in your background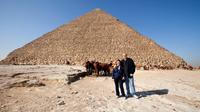 Duration:
12 hours
Priced From:
USD 115.00
Once your cruise is docked in Alexandria Port, start a tour to Cairo to visit the Great Pyramids of Giza as well as the Sphinx. Later you will explore the treasures displayed in the Egyptian Museum. At the end of the tour, return back to your cruise.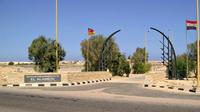 Duration:
7 to 9 hrs
Priced From:
USD 160.00
Alamain Day Tour from Alexandria Port. Enjoy an excursion to visit Alamain city, where a major world war II battle took place. You will get to visit the war museum of Alamain and get to know more information about the battle, costumes, weapons and more.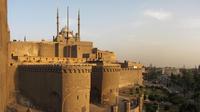 Duration:
10 to 12 hrs
Priced From:
USD 180.00
private Alexandria Shore Excursions to enjoy different attractions in Cairo. Enjoy an Islamic and Coptic tour from Alexandria port to visit the major religious attractions in Cairo. You will visit Citadel of Salah El-Din, Mohammed Ali Mosques, and other Islamic Mosques in Cairo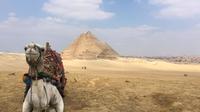 Duration:
12 hours
Priced From:
USD 250.00
<p><strong> Egypt Shore Excursion , One Day trip from Alexandria port to Visit Giza Pyramids , Sakkara , and the Egyptian Museum for full day .</strong></p>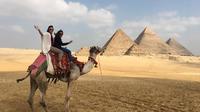 Duration:
15 hours
Priced From:
USD 150.00
what wonderful excursion from Alexandria port to visit historical places in Giza , sphinx and Egyptian musuem