Things To Do in Alexandria & Esler Regional Airport Layover Ideas
Things to do in Alexandria if you have a Esler Regional Airport Layover or Extended Esler Regional Airport Stopover
If you have an extended layover at the Esler Regional Airport or staying in town, why not consider getting out with some fun activities? We list a few here and there are many more on
Alexandria.LayoverIdeas.com
.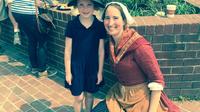 Duration:
60 minutes
Priced From:
USD 15.00
Discover the history of the Civil War while strolling up and down the streets of Alexandria, Virginia on this guided, 1-hour walking tour. Visit the Carlyle House mansion, Gadsby's Tavern Museum, the Stabler-Leadbetter Apothecary Shop, and the Boston Athenaeum. Enjoy the knowledge of a professional tour guide in a small-group setting and marvel at the influence of Alexandria during the Civil War.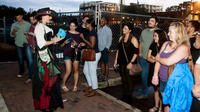 Duration:
2 hours 30 minutes
Priced From:
USD 25.00
Unearth the shady and seedy history of Old Town Alexandria on this 2.5-hour guided ghost tour and pub crawl. A costumed guide will lead you through hidden alleyways and tell you tales from the historic places and haunted buildings along the way. During the tour, you will also stop at four historic Old Town pubs to enjoy a beverage before continuing on your way.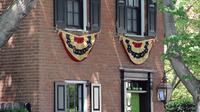 Duration:
2 hours
Priced From:
USD 30.00
Tracing its origins back to the late 1600s, Old Town Alexandria is one of the most quaint and storied towns on the East Coast. It is a town that grew up around tobacco and hosted many of America's most revered heroes. Compact and walkable, this tour will take you by the boutiques, taverns and antique shops that now inhabit these historic buildings. All the while your tour guide will regale your group with stories and anecdotes from our nation's past that will be sure to thrill and excite. Please note this is a walking tour with a maximum group size of 25 people.... Read More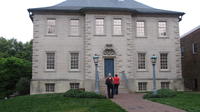 Duration:
3 hours 30 minutes
Priced From:
USD 66.00
This tour explores parts of the historic and architecturally unique town that has prospered for over two hundred sixty years. Discover locally owned and operated restaurants off the beaten path in this historically rich town.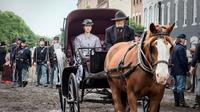 Duration:
3 hours
Priced From:
USD 149.00
On this 3-hour tour inspired by the PBS mini-series Mercy Street, experience Civil War era Alexandria with an intimate group of 2-5 people. Visit important locations seen in the series, such as a hospital used during the Civil War, a tavern, and a Union Soldier chapel. Walk in the footsteps of the characters and discover the history behind Mercy Street.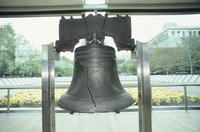 Duration:
1 day
Priced From:
USD 329.99
What do Edgar Allan Poe and Benjamin Franklin have in common? Both made Philadelphia their home in their contribution to art and science. Your day trip from Alexandria Virginia to Philadelphia includes round-trip train tickets, a hop-on hop-off bus tour and lunch, so grab your family and let's go.
More Esler Regional Airport Transfer & Airport Connection Options