Things To Do in Freeport & Grand Bahama Airport Layover Ideas
Things to do in Freeport if you have a Grand Bahama Airport Layover or Extended Grand Bahama Airport Stopover
If you have an extended layover at the Grand Bahama Airport or staying in town, why not consider getting out with some fun activities? We list a few here and there are many more on
Freeport.LayoverIdeas.com
.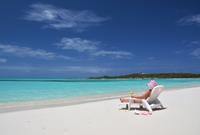 Duration:
4 hours 30 minutes
Priced From:
USD 22.99
Head to Crystal Beach for a family-friendly beach day away from Freeport's crowded coastline. With hotel transportation and access fees included, all you have to worry about is working on your tan and swimming in the clear turquoise water. Upgrade to include lunch, a beach chair and a guided snorkeling tour on Deadman's Reef, just offshore. If you don't upgrade, you can purchase food and drinks and rent snorkeling gear.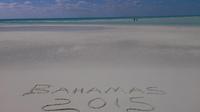 Duration:
Flexible
Priced From:
USD 25.00
If you like to shop or just want to hang out on the beach then this tour is for you! Perfect for all ages and ideal for families both big and small. Select from several departure times. <br />The beach and shopping tour takes you to the Port Lucaya Marketplace and Festival area, where you will find restaurants, shopping areas, straw and wood work, casino, beaches, and a very welcoming open atmosphere.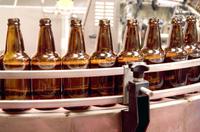 Duration:
90 minutes
Priced From:
USD 26.00
Get a taste of island life when you're in port on Grand Bahama with a Freeport shore excursion to Bahamian Brewery. Take a behind-the-scenes tour with a guide to see how the beer is made and bottled, and learn about the different types of beer brewed here. Then enjoy a tasting of six beer varieties, from light to dark. Port pickup and drop-off included.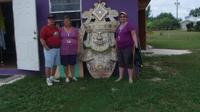 Duration:
45 minutes
Priced From:
USD 32.00
Grum Ma's Cultural Center provides a great place to learn about Bahamian culture. As soon as you enter Grum Ma's Cultural Center your Bahamian experience begins as you are introduced to aspects of Bahamian culture through photos, books, paintings, craft and Junkanoo costumes. As you explore our Bahamian culture you will also learn about our history. You will also be able to taste traditional Bush (herbal) tea!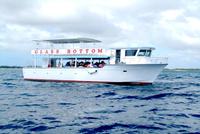 Duration:
1.5 hours
Priced From:
USD 38.00
Discover the Bahamas' beautiful scenery and underwater marvels on a 1.5-hour glass-bottom boat cruise from Freeport. Glide along the southern Freeport coastline past Cooper's Castle, and gaze down through your boat's glass bottom to the watery depths below to marvel at shipwrecks, colorful fish, coral reefs and sharks. Enjoy onboard commentary from your guide about the fascinating marine life you see from the comfort of your double-decker boat.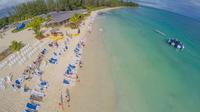 Duration:
4 hours 30 minutes
Priced From:
USD 39.00
This is your perfect day in paradise! Swim in the Bahamian crystal waters or join the energetic entertainment team for fun, beach and water activities while enjoying fresh and delicious food and beverages.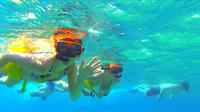 Duration:
Varies
Priced From:
USD 39.99
While you're in Freeport, visit secluded Paradise Cove with this convenient day pass with round-trip transport. Spend the day however you wish at this laid-back, family-friendly, white-sand beach in western Grand Bahama. Go snorkeling just off the shore on Deadman's Reef, or soak up the sunshine without dealing with typical crowds and beach vendors. Food and drinks are included from the beach bar.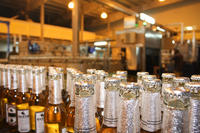 Duration:
3 hours
Priced From:
USD 42.99
Shop, sniff and sip your way through Freeport on this 3-hour city tour that takes in outdoor marketplaces, a perfumery and an island brewery. With a local guide, look for straw bags, batik fabrics and other souvenirs of your Grand Bahama vacation at Port Lucaya Marketplace and the International Bazaar; blend your own Bahamian fragrance at the Perfume Factory; and enjoy a behind-the-scenes tour and beer tasting at Bahamian Brewery. <span class='vSpecial'><p>
Special Offer - Book with us and save 12% compared to another travel site! - Book Now!</p></span> ... Read More
More Grand Bahama Airport Transfer & Airport Connection Options