Things To Do in Rouen & Port of Rouen Terminal Layover Ideas
Things to do in Rouen if you have a Port of Rouen Terminal Layover or Extended Port of Rouen Terminal Stopover
If you have an extended layover at the Port of Rouen Terminal or staying in town, why not consider getting out with some fun activities? We list a few here and there are many more on
Rouen.LayoverIdeas.com
.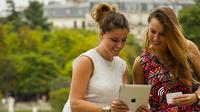 Duration:
Flexible
Priced From:
USD 41.92
You will get the best solution to get the internet throughout your trip in France, with the rental of a personal WiFi hotspot, also called 'Pocket WiFi' or 'MiFi'! You book it before your trip and receive it at your hotel or rental flat everywhere in France. At the end of your rental, you simply return it with the prepaid envelope included.<br><br>The easiest and cheapest way to get on the internet here in Rouen. Avoid the frustration of hotel WiFi that is slow and often doesn't work, forget about loosing your contacts and the limits of a French sim card: you own a personal and password protected unit, with unlimited and shareable data.... Read More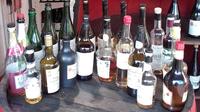 Duration:
8 hours
Priced From:
USD 512.37
Experience the best food Normandy has to offer on this 1-day tour. You will discover this beautiful region, off the beaten paths, and enjoy wonderful views of Trouville, Deauville and Honfleur along the way to the best restaurants in Normandy. Your local guide will take you to visit Camembert, Pont L'évèque, Cider and Calvados Producers, and show you how all the specialties are made.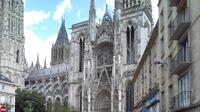 Duration:
8 hours
Priced From:
USD 582.24
Discover the hidden secrets and top attractions of Normandy on this private day trip to Rouen, Bayeux, and Falaise from Rouen. Explore the medieval streets of Rouen with a private guide, and take in famous landmarks including the Church of Saint-Maclou and 11th-century Rouen Cathedral. In Caen, visit sites of interest such as the Abbaye aux Dames and Caen Cathedral. Then, marvel at the UNESCO–listed Bayeux Tapestry in Bayeaux. This private 8-hour tour includes pickup and drop-off at your Rouen hotel.... Read More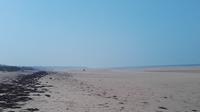 Duration:
8 hours
Priced From:
USD 582.24
Visit coastal Normandy and explore Europe's World War II history on this private 8-hour tour of the D-Day beaches from Rouen. Travel to the D-Day beaches of Normandy with a private guide, and learn of the efforts made by the German and Allied soldiers during battle. Discover key sites of interest including Arromanches, the Normandy American Cemetery and Memorial in Colleville-sur-Mer, Longues-sur-Mer, the Pointe du Hoc, and Sainte-Mère-Église, and gain insight into the violent fighting between the opposing forces in WWII. This private 8-hour tour includes round-trip travel from Rouen.... Read More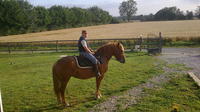 Duration:
8 hours
Priced From:
USD 582.24
Visit some of the best Thoroughbred horse stud stables of Normandy with your guide, a horseman who worked many years in some of the best horse studs in France and in England, and who kept some close ties with owners of famous studs.<br />Experience a ride on a the lovely briddle paths of Normandy or a gallop on the beach of Deauville for the better riders.