Things To Do in Fort Lauderdale & Fort Lauderdale Executive Airport Layover Ideas
Things to do in Fort Lauderdale if you have a Fort Lauderdale Executive Airport Layover or Extended Fort Lauderdale Executive Airport Stopover
If you have an extended layover at the Fort Lauderdale Executive Airport or staying in town, why not consider getting out with some fun activities? We list a few here and there are many more on
Fort-Lauderdale.LayoverIdeas.com
.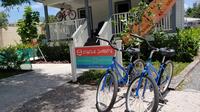 Duration:
60 minutes
Priced From:
USD 10.00
Rent a bicycle and enjoy a nice ride around Fort Lauderdale. Check out Las Olas, the beach or for longer rentals you can make it to Hugh Taylor Birch Park.
Duration:
2 hours
Priced From:
USD 10.00
Operation City Quest is an open world scavenger hunt, in which you use your smartphone along with a remote guide to seek out 150+ items including monuments, statues, and unique points of interest. Challenges and trivia from your guide makes Operation City Quest fun for the whole family. This downtown adventure game is played for two hours while walking about 2 miles.<br>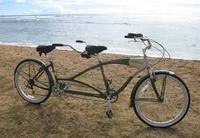 Duration:
Flexible
Priced From:
USD 10.60
Tandem bike rentals in Fort Lauderdale, perfect for exploring the city on a nice day!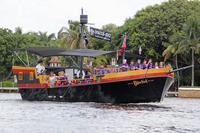 Duration:
90 minutes
Priced From:
USD 18.69
Prepare for high seas adventure on this high-spirited pirate cruise along Fort Lauderdale's Intracoastal Waterway that's fun for the whole family! The crew welcomes you with pirate 'tattoos' (face painting) and lessons in pirate slang. Use water cannons to keep villain 'Barnacle Bill' at bay as your search for sunken treasure. As you cruise along Florida's Atlantic coast, admire the expensive homes and yachts in this pirate's paradise. All kids will receive an official pirate certificate and a bag of pirate's booty at the conclusion of the cruise.... Read More
Duration:
1 hour
Priced From:
USD 20.00
CAN YOU SURVIVE THE ZOMBIE APOCALYPSE?<br>Zombie Scavengers leads you into the city to collect supplies to survive during this interactive scavenger game.<br>With the whole world in chaos and zombies outnumbering the living 10 to 1, small colonies of the living are doing all they can to survive. Using your smartphone, your team will be tasked with scavenging the city for food, supplies, weapons, and shelter. The more things you find, the more points you get and more likely you are to survive. Along the way, you will be asked to do a challenge or answer a trivia question in order to be rewarded virtual weapons to ward off the zombies. The area is crawling with relentless zombies, and rival colonies are moving in. If you get too relaxed, rival colonies will take what you worked hard to find. The goal is to find all of the items in hopes that you will survive the zombie apocalypse.... Read More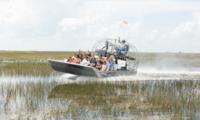 Duration:
30 minutes
Priced From:
USD 24.33
Hold on tight for the most popular Florida Everglades airboat ride, at Sawgrass Recreation Park! An exhilarating airboat tour is the perfect introduction to the Everglades and its turtles, fish, Florida gators and wading birds.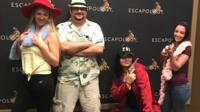 Duration:
90 minutes
Priced From:
USD 29.00
<p>Escape games are an incredibly popular form of entertainment because they are extremely fun, with exciting surprises at every turn. A group of 2-8 are locked in a themed room and you must work together and use your mental, physical and personal abilities to solve puzzles, decode clues and figure out how to escape within a 60-minute time period. Escape games have become a national phenomenon due to their broad range of appeal. These games are both a cerebral work out and social experience that will have your family and friends buzzing even hours after your experience is complete. Your entire experience will normally take approximately 1 hour and 20 minutes, but he game itself can last up to 60 minutes, with a video briefing before your game starts, drinks and a photo after your game.</p>... Read More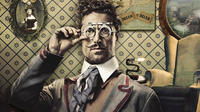 Duration:
90 minutes
Priced From:
USD 29.00
<p>'Nitr0' is the world's greatest hacker, he's successfully completed over 300 cyber crimes, yet the FBI doesn't have any leads to his identity. You are FBI Agent Alex Vargas, a fresh face in the Cyber Crime Unit. You've received an anonymous lead, apparently Nitr0 has been tracked to an apartment in Cambridge. It's a long shot, but it's the only thing you've got. You arrive outside and discover what looks to be an average American college apartment. A powerful clack comes from the door, it's been sealed shut. He tells you that he was the one who tipped you off about the location, he's setting you up and in one hour the FBI will trace everything back to you in this apartment. You know that Nitr0 always provides a kill code for every crime in case things go awry. You must find that code, kill the program and escape within the hour. So you don't take the fall for the biggest crime in American history</p>... Read More