Things To Do in Johannesburg & Johannesburg Grand Central Airport Layover Ideas
Things to do in Johannesburg if you have a Johannesburg Grand Central Airport Layover or Extended Johannesburg Grand Central Airport Stopover
If you have an extended layover at the Johannesburg Grand Central Airport or staying in town, why not consider getting out with some fun activities? We list a few here and there are many more on
Johannesburg.LayoverIdeas.com
.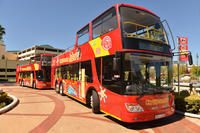 Duration:
1 or 2 days
Priced From:
USD 13.75
Explore the sights of Johannesburg aboard a double-decker bus on a City Sightseeing hop-on hop-off tour! See and learn about top Johannesburg attractions including Constitution Hill, Ghandi Square, the Apartheid Museum and Gold Reef City Theme Park. Sightsee at your own pace by hopping on and off as many times as you like at any of the 12 stops around the city.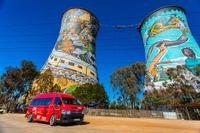 Duration:
1 or 2 days
Priced From:
USD 32.08
Enjoy a 1- or 2-day Johannesburg combo that includes a City Sightseeing hop-on hop-off tour and a comprehensive minibus tour of Soweto! Enjoy commentary from an onboard guide as you explore the notable area of Soweto, home to Mandela House, Orlando Towers, Kliptown Open Air Museum, FNB Stadium (Soccer City) and more. Use the hop-on hop-off tour ticket to explore the rest of Johannesburg by double-decker bus. See top Johannesburg attractions including Constitution Hill, Gandhi Square and the Apartheid Museum, and hop on and off to explore by foot. ... Read More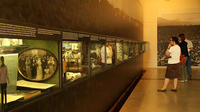 Duration:
3 hours
Priced From:
USD 45.99
Embark on an unique culture tour of the museum that illustrates the rise and fall of apartheid!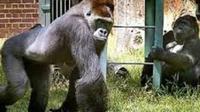 Duration:
Flexible
Priced From:
USD 47.90
Johannesburg Zoo is located in Johannesburg Leafy Suburbs of Park View in Johannesburg North. Enjoy the different animal Exhibits that are located in these Zoo with fun for adults and the kids too. The zoo covers 55 hectares of land and was founded in 1904 as a piece of land donated to the public in Johannesburg for recreational use by the firm of the late Hermann Ekstein. Hermain Ekstain was involved in the development of the mining town in Johannesburg. He had three million trees planted in an area which he christened sachsenwald now the suburb of Saxonwold north of Johannesburg.... Read More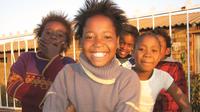 Duration:
3 to 6 hrs
Priced From:
USD 52.42
SOWETO, acronym for South Western Township, is home to over 2 million people, who have a tangible sense of community, one which ironically, the ordered, walled, elitist northern suburbs lack. Inside Soweto, we visit the Kliptown Open Air Museum where delegates met in 1955 to adopt the Freedom Charter, now the cornerstone of the Bill of Rights and the South African Constitution. Our journey continues to Regina Mundi Church, site of many secret underground meetings of the then banned political parties. Our next stop is the Hector Pieterson Museum, and discover the cause of the tragic riots which led to his death; we pass Mandela House, and give you time to visit this fascinating little museum (own account). Finally we take you past the largest stadium in Africa, Soccer City, host of the 2010 FIFA World Cup Final. Soweto is unlike a suburb you've ever seen or been to, yet the history of struggle encapsulated here is a cornerstone of the South African Story.... Read More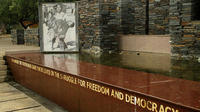 Duration:
4 hours
Priced From:
USD 53.65
Enjoy a complete tour of the best that Soweto has to offer. Located South West from Johannesburg, you will catch a glimpse of the lives of its estimated 3 million residents as well as it's many famous sites!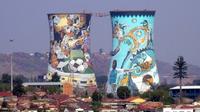 Duration:
5 hours
Priced From:
USD 53.65
On this half day tour in Soweto, your guide, who was born and raised in Soweto, will take you past all the hotspots in Soweto. The Soweto tour will take you deep into the township culture, so you can enjoy a personal experience of how vibrant and lively this part of Johannesburg really is.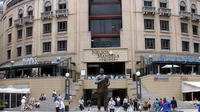 Duration:
4 hours
Priced From:
USD 54.42
Founded by prospectors in the 1800's, Johannesburg is the economic hub of South Africa. Drive through the Rainbow Nation's financial capital, taking in the Banking district, the Magistrate's Court and the Supreme Court. Visit the 'top of Africa' at the Carlton Centre before heading to Museum Africa.