Things To Do in Gdansk & Gdansk Airport Layover Ideas
Things to do in Gdansk if you have a Gdansk Airport Layover or Extended Gdansk Airport Stopover
If you have an extended layover at the Gdansk Airport or staying in town, why not consider getting out with some fun activities? We list a few here and there are many more on
Gdansk.LayoverIdeas.com
.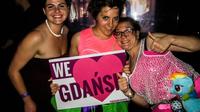 Duration:
4 hours
Priced From:
USD 17.47
Pub Crawl Gdansk is the only party tour in 3 cities organized all year long where you can meet cool people and explore the best local bars and clubs!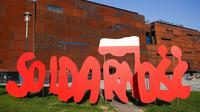 Duration:
2 hours
Priced From:
USD 18.63
All interested in the newest history of Gdansk, Polish and Eastern Europe are welcome to <strong>European Solidarity Centre</strong>. Our professional tour guides will lead you throughout the most Poland's interesting museum about communism time and Cold War.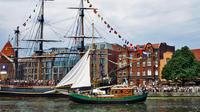 Duration:
1 to 3 hrs
Priced From:
USD 19.99
Download a vibrantly-narrated mp3 audio guide combined with a map detailing the area of your tour. This historic audio tour will guide you through the culturally rich city of Gdansk where you will see sights such as the exciting Artus Court, the monumental St Mary's Basilica, and the vibrant Neptune's Fountain.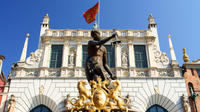 Duration:
3 hours
Priced From:
USD 34.93
Walk along the Royal Route of Gdansk, the path once accessible only to powerful monarchs and learn about the exciting history of the city!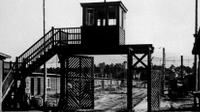 Duration:
4 hours
Priced From:
USD 36.10
Learn the terrible tale of Stutthof Concentration Camp, the first and longest operating Nazi concentration camp in Polish territory. Hear the story of place where thousands of people from more than 25 countries were tortured and murdered until its liberation in 1945.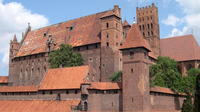 Duration:
6 hours
Priced From:
USD 46.58
Discover Malbork Castle, one of the most valuable monuments of Polish architecture and a UNESCO World Heritage Site. Learn about the history of the Teutonic Order and explore the largest Gothic fortress in Europe.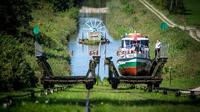 Duration:
6 hours
Priced From:
USD 46.58
We invite you to a tour by <strong>Elbl?g-Ostródzki </strong>canal, which is unique in the whole world monument of hydro-engineering, recognized as a historical monument and one of the 7 wonders of the Polish. The tour starts at <strong>Buczyniec</strong> and will be led by the four <strong>inclined planes</strong>, which will drag up uphill or drain down boat by the water-powered hoists special system. During the 2h tour we beat 9.6 km disnance, where the difference in level is 99.5 meters.... Read More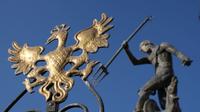 Duration:
8 hours
Priced From:
USD 52.40
Explore the Tri-City area on an 8-hour sightseeing tour that includes a visit to Gdansk, Sopot and Gdynia. Discover beautiful beaches, enchanting middle ages old town and city from the sea and dreams.
More Gdansk Airport Transfer & Airport Connection Options