Things To Do in Thessaloniki & Port of Thessaloniki Terminal Layover Ideas
Things to do in Thessaloniki if you have a Port of Thessaloniki Terminal Layover or Extended Port of Thessaloniki Terminal Stopover
If you have an extended layover at the Port of Thessaloniki Terminal or staying in town, why not consider getting out with some fun activities? We list a few here and there are many more on
Thessaloniki.LayoverIdeas.com
.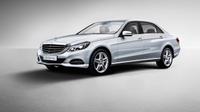 Duration:
Flexible
Priced From:
USD 13.97
Thessaloniki Airport Transfers with a private car up to 4 people. Enjoy a private service that's available 24 hours a day, 7 days a week.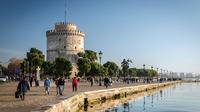 Duration:
5 hours
Priced From:
USD 23.29
Join our Thessaloniki sightseeing tour and get a complete idea of the city also known as Salonica. A city of great historic importance and a crossroad of so many civilizations and cultures. Visit all the main monuments as well as the most important attractions of the city.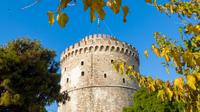 Duration:
4 hours
Priced From:
USD 23.29
A half-day city tour of Thessaloniki passing through the town's main sights. See the White Tower and the Old Town, before making a stop at Agios Demetrius Byzantine church and its crypt.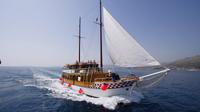 Duration:
6 hours
Priced From:
USD 29.11
Embark in the morning in Paralia's port. Sail through the northern Thermaikos waters till Mount Olympus, making several stops along the way for swimming. Take a break for sun bathing and enjoy a light lunch (included) by the sea.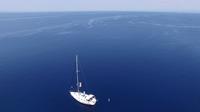 Duration:
Flexible
Priced From:
USD 34.93
We are happy to invite you to an unforgettable sailing cruise with us! Our luxurious yachts will cover all your needs and provide all the comforts. Our specialized stuff and captains will offer you the best of service and warm Greek hospitality. Our cruises are highly recommended if you want to avoid overcrowded places. Escape with us, discover isolated places and explore enchanting beaches with turquoise waters! Relax on the yacht's board and feel the unique sensation of sailing or the masculinity of a speed power boat! On one of our three-day cruises you will have the opportunity to marvel at the monasteries of the west side of Mount Athos as well as depart at the city of Ouranoupolis. Open your sails with us and set bow to an unforgettable experience!... Read More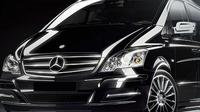 Duration:
Flexible
Priced From:
USD 36.39
Thessaloniki Hotel Transfers with Private Vehicles to Thessaloniki Airport (SKG). Low-cost, reliable, private transfers from any place in Thessaloniki. In all of our vehicles we provide free wi-fi connection and we can provide you with tablet. The driver will also provide a bottle of water.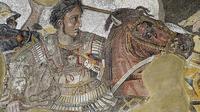 Duration:
10 hours
Priced From:
USD 52.40
Enjoy a full day trip (10 hours) back in history to two of the most important archaeological sites of northern Greece. Set out on a guided magical journey through time visiting Pella, the glorious kingdom of ancient Macedonia and Vergina, the ancient first capital of the Kingdom of Macedonia. This small-group tour can accommodate up to 15 guests, and includes hotel pickup and drop-off.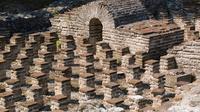 Duration:
9 hours
Priced From:
USD 52.40
Enjoy a full-day, small group tour close to the highest and most famous mountain in Greece, Mount Olympus. Olympus was notable in Greek mythology as the home of the Greek gods, from atop the Mytikas peak. Mount Olympus is also noted for its very rich flora and the several unique species found there. You will also visit also the archaeological site of Ancient Dion which was an important religious center regarding the worship of the Greek Gods.