Things To Do in Kobe & Port of Kobe Terminal Layover Ideas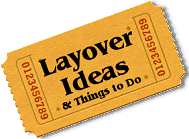 Things to do in Kobe if you have a Port of Kobe Terminal Layover or Extended Port of Kobe Terminal Stopover
If you have an extended layover at the Port of Kobe Terminal or staying in town, why not consider getting out with some fun activities? We list a few here and there are many more on
Kobe.LayoverIdeas.com
.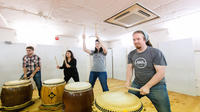 Duration:
60 minutes
Priced From:
USD 58.57
Book the 1-hour traditional Japanese drum 'Taiko' class in Kyoto! Taiko developed through the long history of Japan along with various traditional art forms such as Noh, Kyo-gen, Nagauta, and Kabuki. Wadaiko especially refers to a taiko of Japanese origin. It is a compound word, which consists of 'wa'(Japanese) and 'daiko'(a suffix of the word 'taiko'). Your professional and friendly English-speaking instructor will show you how to play Japanese traditional song with Japanese drum.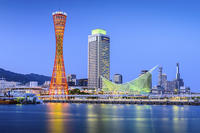 Duration:
7 hours
Priced From:
USD 121.78
Experience some of Kobe's best areas on this full-day walking tour. You'll get the inside scoop on one of Japan's largest and most fascinating cities from your guide. Spend the day strolling Kobe's historic districts and a picturesque waterfront park, enjoying a buffet lunch and tasting sake.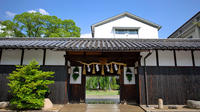 Duration:
4 hours 30 minutes
Priced From:
USD 518.97
Book this private tour and visit the famous sake brewery Nada Sake to learn A to Z about sake! In addition to the brewery, you will also visit brewer's rice farm, sake barrel artisan for 'Komo' Barrels for sake, and the Japanese-style sake storehouse. Learn the best way to appreciate the sophisticated taste of sake from your local guide and enjoy sake tasting. This tour also includes the service of making a reservation for one of the most popular local restaurants for you to enjoy the local food by the end of the tour.... Read More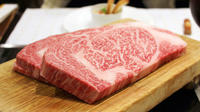 Duration:
9 hours
Priced From:
USD 720.74
A trip to Kansai wouldn't be complete without a visit to the cosmopolitan city of Kobe. From the world-famous Kobe Beef to the ritzy shopping streets to the most famous hot springs, Kobe has it all! This tour will start at Motomachi where you will see Chinatown and the nearby elegant shopping district of Kobe. You will then break for lunch to try the famous Kobe Beef?! Pick from dozens of establishments to eat at. Next is the small but culturally important 3rd Century Ikuta Shinto Shrine. Then you will visit some of the hidden backstreets of Kobe and you will see a side rarely seen by visitors. Next stop will be the Kobe City Museum and then on to the Rokko Mountain where you can get an amazing view of Kobe! You will conclude the tour by being guided through the old foreign establishment of Kitano all while being photographed along the way.... Read More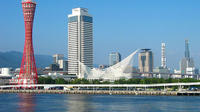 Duration:
8 hours
Priced From:
USD 746.83
Kobe is the capital of Hyogo Prefecture and one of Japan's ten largest cities. Kobe has been an important port city for many centuries. Its port was among the first to be opened to foreign trade in the 19th century alongside the ports of Yokohama, Nagasaki, Hakodate and Niigata.