Things To Do in Key West & Key West Nas Airport Layover Ideas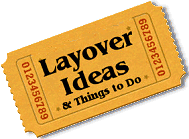 Things to do in Key West if you have a Key West Nas Airport Layover or Extended Key West Nas Airport Stopover
If you have an extended layover at the Key West Nas Airport or staying in town, why not consider getting out with some fun activities? We list a few here and there are many more on
Key-West.LayoverIdeas.com
.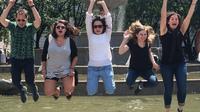 Duration:
2 to 3 hrs
Priced From:
USD 11.00
Fifteen clues, two hours, one city - this is a self-led scavenger race that sends groups capering around town to solve clues. Unlike other city-wide excursions, this one unshackles racers from the tyranny of official start times and concrete dates. Players simply click on a launch code, head to the starting line, and begin the scavenger hunt whenever they've got a spare two hours. During the process, players will hear fun stories and insights about historical sites while discovering hidden gems along the way.... Read More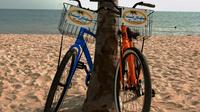 Duration:
Flexible
Priced From:
USD 12.99
Bicycles are the best way to get around and enjoy the view of Key West! Get around town easily, don't worry about parking and enjoy the sunshine!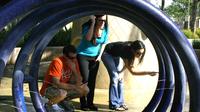 Duration:
3 hours
Priced From:
USD 15.00
Turn Key West into a giant game board with this fun scavenger hunt adventure! This challenge combines the excitement of the <i>Amazing Race</i> with a 3-hour city walking tour. Guided from any smart phone, teams make their way among well known and overlooked gems of the city, solving clues and completing challenges while learning local history.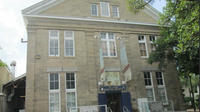 Duration:
Flexible
Priced From:
USD 15.00
Mel Fisher Maritime Museum is the only fully accredited museum in the Florida Keys. That means this is more than just an exciting adventure story - it is also a nationally recognized research institution!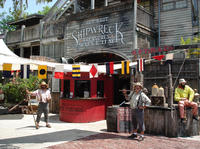 Duration:
Flexible
Priced From:
USD 15.03
<div>Learn about an important part of Florida's history at the Key West Shipwreck Treasure Museum. Explore the wreckage of Spanish galleons and the remnants of cargo ships. Go back in time to the 19th century, when excavating shipwrecks off Key West was a thriving industry. You'll learn from interactive displays, watch informative video presentations and see real artifacts salvaged from these vessels. </div>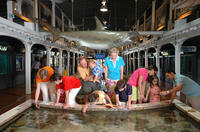 Duration:
Flexible
Priced From:
USD 16.11
Discover the intriguing world of the ocean with a visit to the Key West Aquarium. Explore the different sections of the aquarium and gain a thorough understanding of our planet's alluring oceans. The aquarium features a wide variety of sea life, including eels, parrotfish, groupers, sharks, alligators and much more.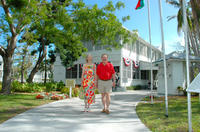 Duration:
Flexible
Priced From:
USD 17.20
Tour the historic Harry S. Truman Little White House in Key West and learn about a fascinating period of American history. What was once a private compound on a U.S. Navy base is today open to the public as a museum. Listen to fascinating stories told by informative guides about the history of the house, which was built at the beginning of the 20th century. Learn what Thomas Edison and Dwight D. Eisenhower did during their stays, and, of course, about Harry Truman's long love affair with this gem of a property. ... Read More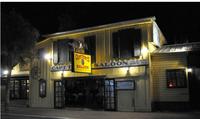 Duration:
2 hours
Priced From:
USD 19.89
Discover the haunted side of Key West on a fun bar crawl! Walk through Old Town Key West and enjoy the drinks of your choice at several bars, located in two haunted mansions and a former morgue. Your guide will tell spooky tales along the way.