Things To Do in Srinagar & Srinagar Airport Layover Ideas
Things to do in Srinagar if you have a Srinagar Airport Layover or Extended Srinagar Airport Stopover
If you have an extended layover at the Srinagar Airport or staying in town, why not consider getting out with some fun activities? We list a few here and there are many more on
Srinagar.LayoverIdeas.com
.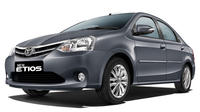 Duration:
1 to 10 days
Priced From:
USD 34.47
Its is a Private Ground Transfer by Toyota Etios from Srinagar to&nbsp;Srinagar <br>Max Persons Per Cab:&nbsp; &nbsp;3 + Driver&nbsp;&nbsp; <br> <br>Min Tour Duration Should be :- 3 Days
Duration:
6 to 8 hours
Priced From:
USD 38.00
Srinagar is the largest city and summer capital of the Indian state of Jammu and Kashmir. Located at the Jhelum River Srinagar is the northernmost city of India with over 1 million people.<br>This guided walking tour of Old Town will give you an in-depth insight into the rich history and culture of this city situated beautifully amongst lakes and surrounded by mountains.<br> Highlights<br> • 14th-century Khanqah of Shah-i-Hamadan Mosque <br> • Indo-Sarascenic architecture of Jamia Masjid Mosque <br> • Maharaj Gunj Spice Bazaar <br> • Hari Parbat Fort... Read More
Duration:
8 hours
Priced From:
USD 40.00
On this full-day tour explore Srinagar, the northern-most city of India. A city of lakes surrounded by the Himalayas, Srinagar has several miles of beautifully laid Mughal style Gardens, a 7th century temple and a 14th century mosque to visit. The whole city is centered around the placid waters of the Dal Lake. The numerous houseboats (shikaras) on the lake and the floating vegetable markets are a sight to behold.<br>Highlights:<br> • Views from Shankaracharya hill <br> • Mughal Gardens <br> • Dal Lake <br> • Jama Masjid mosque <br> • Carpet Weaving Center... Read More
Duration:
3 hours
Priced From:
USD 40.00
For meat lovers, Kashmir is no less than heaven. Kashmir is home to some of the most flavorful and aromatic delicacies in India. With recipes such as the Kashmiri Pulao, Mutton Rogan Josh and Gushtaba, Kashmir is no doubt a paradise for meat lovers. Come on a walking tour as we explore the street food of Kashmir followed by a delicious Wazwan and Kashmiri Kahawa.
Duration:
4 to 5 hours
Priced From:
USD 45.00
The local customs, traditions and rituals of Leh and Ladakh are greatly influenced from the Tibetian culture, making it distinct from the rest of the nation. Another major entity that makes Ladakh different from the rest is the local cuisine. The Ladakhi cuisine has flavours richer than your taste buds have ever experienced. So join us on our Ladakhi Culinary tour to explore the flavours of Ladakh.
Duration:
1 day
Priced From:
USD 50.00
Rent a bike and ride down the Sham valley exploring the magnificent sights of Ladakh. You will bike past the magnetic hill, the confluence of the Indus and Zanskar, the majestic monasteries of Alchi, Likir and Lamayuru. Awaken the adventurous part of you on our biking trip.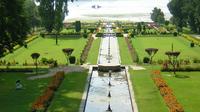 Duration:
1 day
Priced From:
USD 52.00
<p>Srinagar is the largest city and the summer capital of the Jammu and Kashmir. It lies in the Kashmir Valley on the banks of the Jhelum River, a tributary of the Indus, Dal lake, Nigeen Lake&nbsp; and Waller lakes (asia's biggest fresh water lake). The city is known for its natural environment, gardens, waterfronts and houseboats. It is also known for traditional Kashmiri handicrafts and dried fruits.It is the city with approximately over 1 million people.</p>
Duration:
8 hours
Priced From:
USD 63.00
On this full-day tour explore Srinagar, the northern-most city of India. A city of lakes surrounded by the Himalayas, Srinagar has several miles of beautifully laid Mughal style Gardens, a 7th century temple and a 14th century mosque to visit. The whole city is centered around the placid waters of the Dal Lake. The numerous houseboats (shikaras) on the lake and the floating vegetable markets are a sight to behold.<br>Highlights:<br> • Views from Shankaracharya hill <br> • Mughal Gardens <br> • Shikara ride on the Dal Lake <br> • Jama Masjid mosque <br> • Carpet Weaving Center... Read More
More Srinagar Airport Transfer & Airport Connection Options