Things To Do in Tagbilaran & Tagbilaran Airport Layover Ideas
Things to do in Tagbilaran if you have a Tagbilaran Airport Layover or Extended Tagbilaran Airport Stopover
If you have an extended layover at the Tagbilaran Airport or staying in town, why not consider getting out with some fun activities? We list a few here and there are many more on
Tagbilaran.LayoverIdeas.com
.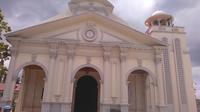 Duration:
4 hours
Priced From:
USD 35.00
Panglao Tour is a short trip tour but still enjoyable. You can tour around Panglao Island and visit what this Island is known for. Come see some historic places such as the panglao church and their watchtower and Dauis church. Explore the wonders of hinagdanan cave and freshen up at the Bohol Bee Farm where one can taste their famous flavorful ice cream, organic meals and don't miss their free honey tasting. Also visit the Shell Museum, where one can see different variety of shells collected in the island.... Read More
Duration:
5 hours
Priced From:
USD 38.00
Take the time to marvel at the expert craftsmanship that has made Cebu world renowned. Get to know the city more through its fantastic arts and crafts. Hotel pickup and drop-off included for Cebu City Hotels and Mactan Resort.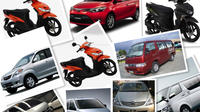 Duration:
2 to 24 hrs
Priced From:
USD 40.00
Explore the Tagbilaran city with your own customized itinerary and relax in private air-conditioned vehicle. Venture wherever you'd like or visit recommended Bohol attractions including Churches, markets, museums and park with this 8-10-hour car rental or more including driver and petrol. Pickup and drop-off is included from Hotels in Tagbilaran city area. If you have another places to visit or itinerary that is beyond the city please pick the best package or vehicle.. make sure to check the important details options in Viator to avoid misunderstanding of services offered.<br />Just click the important details and options below with the prices are included..... Read More
Duration:
6 to 10 hours
Priced From:
USD 40.00
Come and explore Balicasag and Panglao Island, a world-class diving sites and full with beautiful coral reefs during your holiday in Bohol. Visitors come to this beautiful islands for diving, snorkeling, island hopping or just relaxing at a beach-side restaurant with a cold drink. Round-trip hotel transportation is included.
Duration:
7 to 8 hours
Priced From:
USD 42.50
If you want something affordable to try, then come on board with us in our newly offered seat in countryside tour.<br>We will tour you to Bohol's known spots and destinations; drop by the Blood Compact, get a close encounter with the Bohol python and the Tarsiers, have a lunch buffet on a floating restaurant, try crossing at our hanging bridge, see our manmade forest and greet the chocolate hills with a smile. And if time permits you can try other activities like atv at the chocolate hills area or do a zipline at Loboc on which activity fee will be handled by the guests. Surely one fun activity to try and can be experience only in Bohol.... Read More
Duration:
3 to 5 hours
Priced From:
USD 65.00
Fireflies are familiar, but few realize that these insects are actually beetles, nocturnal members of the family Lampyridae. Most fireflies are winged, which distinguishes them from other luminescent insects of the same family, commonly known as glowworms. <br> Experience the glow and the very interesting row of the boat us to embark on a private firefly watching cruise in Bohol, it will took like 2 to 4 hours experience in the fireflies area. (And enjoy a fresh,Organic dinner at the Bohol Bee Farm for select packages only). Relax and see the fireflies glow in the dark while cruising along mangroves of the River. You may see five or more trees that is being inhabited by the Fireflies. <br>Dont forget to bring your camera and make sure it is good in the dark shots.... Read More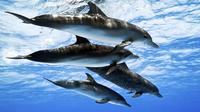 Duration:
5 hours
Priced From:
USD 70.66
Enjoy the beautiful tourist places in Panglao Bohol. Guest able to get in boat to experience Dolphin Watching and Island Hopping Tour (4-5hrs duration) Guest wil ride a boat and have a life vest for their protection. Guest will stop every island that they visit and proceed to activity.
Duration:
4 hours
Priced From:
USD 75.00
This tour allows you to take a glance of Bohol's capital city of about 100,000 people, with its old houses and public market. Tagbilaran City has been called the City of Friendship as this is where Captain Miguel Lopez de Legaspi of Spain and Rajah Sika Tuna fostered and sealed a friendly relation between two nations through the Blood Compact (Sandugo). At present, reenactment of this event is done every year thru the Sandugo Street Dancing and Mardigrass. The Dao Central Market displays the abundance of the marine and agricultural products of the province. Every Tuesday and Friday is the market day (tabo), this is day where farmers and traders from the neighboring municipalities will converge in the central market to sell and trade their different agricultural products.... Read More
More Tagbilaran Airport Transfer & Airport Connection Options