Things To Do in Tulcea & Cataloi Airport Layover Ideas
Things to do in Tulcea if you have a Cataloi Airport Layover or Extended Cataloi Airport Stopover
If you have an extended layover at the Cataloi Airport or staying in town, why not consider getting out with some fun activities? We list a few here and there are many more on
Tulcea.LayoverIdeas.com
.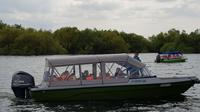 Duration:
4 to 5 hrs
Priced From:
USD 46.28
Speedboat group tour to the village Mila23. Between 4-5 hours with a 12 people speedboat.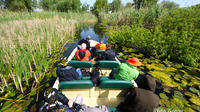 Duration:
11 hours
Priced From:
USD 69.43
Discover the Danube Delta on board a specially designed riverboat, sailing channels not otherwise accessible to enjoy views of the UNESCO-listed site, and explore Letea Forest's flora and fauna by safari vehicle, guided by the best reputation guides team. Optional, you can taste the delicious local food, on a fisherman household.
Duration:
12 hours
Priced From:
USD 144.64
A great one-day escape from Bucharest to the wildlife in Danube Delta. The tour includes private transportation from your hotel and a private tour on water with an open small boat (with low speed, so we can admire the birds better). Prepare your cameras!
Duration:
3 days
Priced From:
USD 253.41
A beautiful and untouched natural garden, the UNESCO Danube Delta is the second largest wildlife biosphere in Europe, home to over 320 species of birds and a huge variety of fish and plants. Villagers here have a unique lifestyle adapted to the environment - with a delicious fish-based cuisine! On this trip we'll see as much as possible of the beautiful Romanian Delta! <br>Safari Experience 3 hours bird watching boat trip in the Danube Delta, 2 nights accommodation with dinner and breakfast. <br>Visit Constanta old town including the Grand Mosque, Archaeological Museum and the Casino, a stunning piece of Art Nouveau architecture inaugurated in 1910 and once a vibrant part of the city. <br>Bird watching boat trip. Visit Halmyris Fortress. <br>Overnight in a local guesthouse in the traditional village of Mahmudia, en suite rooms. You will see how locals live in the Delta area and can enjoy regional fish-based specialties that are unique in Romania!... Read More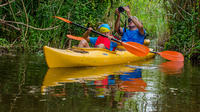 Duration:
7 days
Priced From:
USD 277.71
<p>It is a kayak tour for paddlers with an average degree of experience in camping, used to sleep in a tent and compact the luggage. It is not a difficult tour but we must be careful to respect the key points of camping every night, as scheduled. The 1st and 4th night are obligatory to sleep in tent (there is no alternative), into the wild, on nights 2 and 3 you'll camp in the courtyard of a local, in Mila23, with access to the shower and toilet or you can take accommodation at a local guesthouse (optional). On nights 5 and 6, you can choose between tent or local accommodation in Letea and Sulina.</p> <p>6 days of kayaking through the Danube Delta, an exceptional guide, a magnificent route, unforgettable nights in tent.</p>... Read More
Duration:
4 to 7 days
Priced From:
USD 300.85
Dobruja is an wonderful land if you know when to visit it. Winter is one of the special seasons in Dobrogea, here you can see a lot of geese, including the famous Red-breasted Goose, Whooper Swans and many raptors. Winter is an exceptional season for birders and photographers in Dobruja.<br>It's an winter tour, a combination of photography and birdwatching tour. Please have with you both, cameras and binoculars. If can't get close enough to the birds for (photo) shooting, you'll just enjoy their presence and see them through binoculars or scopes.<br>Dobruja is a fantastic place, especially in winter. Thousands of geese wintering here, sleeping at night on the lakes and swamps of the Danube Delta and grazing on day light on fields cultivated with cereals. Besides, a lot of other birds can be seen here in winter.... Read More
Duration:
6 to 7 hours
Priced From:
USD 347.13
Guided day trip in the Danube Delta, in WINTER, with OPEN BOAT (excursions boat). You have the chance to discover the Danube Delta in winter, in a season in which only the tough ones come to see the real beauties of nature.<br>Discover the Danube Delta in WINTER! - in a unique program in which we want to show you the beauty of nature when you do not even think about it. Come with us, to see fairy landscapes, birds species that you can not see in summer, species that are wintering in the Danube Delta. Come with us to see the Dalmatian Pelicans and the Great Cormorants in the breeding plumage (only in winter you can see it in this plumage), to see Nordic ducks and geese, to feel the cold smell :-).... Read More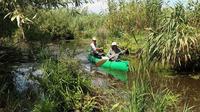 Duration:
4 days
Priced From:
USD 370.27
<p>Canoeing in the Danube Delta, with a great GUIDE, accommodation at 3 * guesthouse, half board (breakfast and dinner included), water transfers Tulcea - Mila 23 and return included and two days of exploration of the Danube Delta in canoe, at your will, in peace. Another big advantage of this program is that you do not carry luggage with you! The luggage will be at the guesthouse and in canoes you will have just what you need for a day or half-day tour, that is a bottle of water and dry clothes. You will have easy canoes and you will be able to concentrate maximum on your paddle activity.</p> <p><strong>Discover the Danube Delta from the canoe, in a tour where you can admire nature at the same pace as walking, listening to the sounds of nature without being hurt by the noise of the engines, living right in the middle of the spectacular nature of the Delta.</strong></p>... Read More
More Cataloi Airport Transfer & Airport Connection Options