Things To Do in Birmingham & Colmore Row Bus Stn Layover Ideas
Things to do in Birmingham if you have a Colmore Row Bus Stn Layover or Extended Colmore Row Bus Stn Stopover
If you have an extended layover at the Colmore Row Bus Stn or staying in town, why not consider getting out with some fun activities? We list a few here and there are many more on
Birmingham.LayoverIdeas.com
.
Duration:
1 to 2 hours
Priced From:
USD 6.73
Immerse yourself in the exciting world of pens and calligraphy and explore our amazing collection of over 5,000 objects related to the Birmingham Steel Pen Trade and the history of writing. <br><br>
Duration:
1 to 6 hours
Priced From:
USD 8.08
Restored to its Edwardian Arts and Craft splendour, Winterbourne House is a unique heritage attraction – set within seven acres of beautiful botanic gardens. Only minutes from Birmingham city centre, Winterbourne is a hidden gem – home to beautiful antiques and over 6,000 plant species from around the world. Wander along the woodland walk, stroll through the hazelnut tunnel, cross the 1930's Japanese Bridge or simply soak up the tranquillity of this perfectly English Edwardian home.
Duration:
1 day
Priced From:
USD 8.42
Birmingham Wildlife Conservation Park is home to a unique collection of animals from across the world, including Red Pandas, lemurs, reptiles, meerkats, otters, birds, wallabies and a large collection of monkeys.<br>Some of our animals are endangered in the wild and we play an important role their species' conservation By participating in endangered species breeding programmes. You can help us by sponsoring an animal.
Duration:
2 to 3 hours
Priced From:
USD 10.10
Being one of Birmingham's best attractions, The Birmingham Botanical Gardens offers something for everyone, be it one of our four stunning glasshouses showing tropical rainforest to arid desert, playground, tearoom and garden gift shop all surrounded by some of the most beautiful gardens in the UK.<br>There are four glasshouses which range from our exotic Tropical House through to our Subtropical, Mediterranean and Arid Houses. There is a large lawn in front of the glasshouses with a range of beds and shrubberies around its perimeter. Overall, the character is that of a Victorian public park with a bandstand set in 15 acres (6.1 ha) of landscaped greenery.<br>CHRISTMAS OPENING HOURS<br>Christmas Eve – 10am – 3pm<br>Thursday 27th – Sunday 30th- 10am -4pm... Read More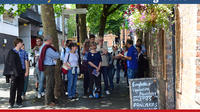 Duration:
45 minutes
Priced From:
USD 13.47
We meet at the main entrance of the Library of Birmingham and introduce the city to our visitors. Included is a brief history and a feel for today's city. We will look at the brand new Centenary Square and the city centre canals. You will get plenty of ideas for things to see and do. The tour includes a FREE copy of the guide book Discovering Birmingham (with a city centre map linked to places to visit). There will be time to ask questions and overall&nbsp; this is a great way to start your day in Birmingham. <p></p>... Read More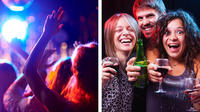 Duration:
4 to 6 hrs
Priced From:
USD 13.47
Our famous Party Passes offer a great variety of weekend nightlife options. We have been booking groups small and large onto the guestlists all over the UK for a decade. We have designed our Nightlife Deals get you VIP entry into selected, popular clubs and bars. You can visit them all, or just a few, it's entirely up to you! This is NOT A GUIDED TOUR where you are with other groups and are restricted by a guide's timetable, you are simply booked into each venue on the guestlist, so if there is a queue, you go to the front and give your name to get straight in (any venue that has a doorcharge is free, so nothing to pay for entry).... Read More
Duration:
2 days
Priced From:
USD 13.47
Discover the city's heritage and how it has grown to be the progressive hub it is today with the 60-minute Sightseeing Birmingham hop-on hop-off bus tour. The 10-stop tour has been carefully planned to take you round some of Birmingham's key sights including the Cathedral, the Jewellery Quarter, Centenary Square, the Peace Gardens, Back to Backs, the Bull Ring and the iconic Selfridges building. <br>Four departures operate 5-days a week at 10:30, 11:30, 13:00 and 14:00 from Colmore Row / Birmingham Cathedral B3 2QB. (Bus stop SH3)... Read More
Duration:
1 hour 45 minutes
Priced From:
USD 16.84
Discovering Birmingham - Positively Birmingham Tour No. 3<br>Understand how Birmingham developed and see that many of today's ways of working have deep roots in our past. A real investigation into today's city in the context of the history of this centre of the industrial revolution now facing up to the future in a determined way. In particular we explore:<br> • Earlier times – medieval origins<br> • From Georgian entrepreneurs to Victorian idealists<br> • Jewellery Quarter<br> • Canal city<br> • An artistic side<br> • Today's city developing for the future.<br>Content is loosely based on the new tourist guide Discovering Birmingham.<br>This 1 3/4 hour walking tour gives a great introduction to the city and will be of interest equally to local people and visitors alike.<br>Tours start/finish: Library of Birmingham front entrance... Read More