Things To Do in Baltimore & Baltimore Rail Train Station Layover Ideas
Things to do in Baltimore if you have a Baltimore Rail Train Station Layover or Extended Baltimore Rail Train Station Stopover
If you have an extended layover at the Baltimore Rail Train Station or staying in town, why not consider getting out with some fun activities? We list a few here and there are many more on
Baltimore.LayoverIdeas.com
.
Duration:
2 hours
Priced From:
USD 10.00
Crazy Dash is a digital adventure walking tour that takes you around the city to do silly tasks and see the sights using just an app on your smartphone. These sites could range from monuments and historical markers to sculptures and other important landmarks of the city. <br>The objective of the Crazy Dash is to have a blast with your friends and family, explore the city, learn a little, answer questions about your checkpoints, and complete crazy challenges. <br>After getting introduced to a remote guide via text message, you'll set out to 10 checkpoints around the city. At each checkpoint, you'll answer a question. Along the way, be prepared to perform crazy tasks! You won't be alone. Your remote Guide will monitor your progress throughout the Dash. They may even give you challenges!<br>... Read More
Duration:
2 hours
Priced From:
USD 10.00
Operation City Quest is an open world scavenger hunt, in which you use your smartphone along with a remote guide to seek out 150+ items including monuments, statues, and unique points of interest. Challenges and trivia from your guide makes Operation City Quest fun for the whole family. . This downtown adventure game is played for two hours while walking about 2 miles.
Duration:
2 hours
Priced From:
USD 10.00
3Quest Challenge is a digital adventure game that takes you around the city to complete 3 Quests using your smartphone. <br>You'll start out at a Home Base, then the game will lead you on 3 Quests around the city. Each Quest has 3 checkpoints. At each checkpoint, you'll answer a question to collect a clue, and then perform a challenge. For each question you answer correctly, you score a point! After you've completed the Quests, you'll come back to your Home Base to solve your final puzzle using the clues you've collected, and get even more points by solving the final puzzle correctly!<br>The objective is to have fun, score the most points, and correctly solve the final puzzle! You can form teams, race your friends, or just have an afternoon of fun with family and friends. Oh, and remember that you are not alone; you have a guide that is just a call or text away that can help throughout your adventure!<br>... Read More
Duration:
2 hours
Priced From:
USD 10.00
Wacky Walks is a unique walking game. It is similar to a board game in which the power, or control shifts from one player to another, and instead of a board, you'll be navigating the city streets with your smartphone to play. <br>The objective of the game is to have fun, learn some facts about the city, be a little wacky, and enjoy the company of whoever you are playing with. Wacky Walks will start out by designating who will be the first King or Queen (kind of like a Team Captain), but don't worry, that could soon change. You'll then go out on checkpoints throughout the city. <br>At each checkpoint, the players will need to answer a question about the checkpoint and the players, or "pawns" as we call them will perform a task for the King or Queen. <br>Wacky Walks is done completely on foot and usually takes about two hours to complete. But don't worry, you won't be alone. You'll have a remote/virtual guide that will be available in case you get stuck.... Read More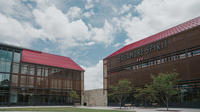 Duration:
60 minutes
Priced From:
USD 15.00
Maryland is back on the map as the premiere distiller of rye whiskey. In this waterfront distillery 1-hour guided tour, in Port Covington, you can learn how is triple distilled, this six-time award winning rye whiskey. Choose from one of seven departure times when you book, and have a taste at the American Straight Rye Whiskey and enjoy a sample of the fantastic whiskey chocolates.
Duration:
2 hours
Priced From:
USD 20.00
Holly Jolly Hunt is a holiday scavenger hunt done on your smartphone, that brings your entire family and friends together for holiday cheer. During the adventure you'll be seeking out all the traditional, and even the non-traditional holiday items we all see this time of year. You'll use the app to get points for each item you find. The goal is to capture as many items as you can in order to score as many points as you can. Along the way you'll be asked to perform silly holiday themed tasks meant to bring laughter and smiles to everyone involved. Come play with us. Young or old, this is a scavenger hunt for everyone that enjoys this time of year. Holly Jolly Hunt is back for 2018 and we promise you will create holiday memories that you will not forget!... Read More
Duration:
1 hour
Priced From:
USD 20.00
CAN YOU SURVIVE THE ZOMBIE APOCALYPSE?<br>Zombie Scavengers leads you into the city to collect supplies to survive during this interactive scavenger game.<br>With the whole world in chaos and zombies outnumbering the living 10 to 1, small colonies of the living are doing all they can to survive. Using your smartphone, your team will be tasked with scavenging the city for food, supplies, weapons, and shelter. The more things you find, the more points you get and more likely you are to survive. Along the way, you will be asked to do a challenge or answer a trivia question in order to be rewarded virtual weapons to ward off the zombies. The area is crawling with relentless zombies, and rival colonies are moving in. If you get too relaxed, rival colonies will take what you worked hard to find. The goal is to find all of the items in hopes that you will survive the zombie apocalypse.... Read More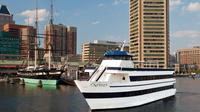 Duration:
60 minutes
Priced From:
USD 21.03
Join the Spirit of Baltimore for a 60-minute interactive tour and sightseeing cruise from Inner Harbor! Kick back and relax as you take in the sites and enjoy an animated narration of Baltimore's rich history.