Fort Lauderdale Train Station (ZFT) Shuttle Transfers
Shared Fort Lauderdale Train Station Shuttle Transfers

We have 3 shared shuttle transfer options

, including transfers between airports, ports, train stations, tourist attractions and popular destinations. Click any option below for details and to compare features and pricing (all will open in a new tab). If you have any questions or would like to customize any Fort Lauderdale Train Station transfer listed,

then please contact us

.

To ensure availability, we strongly recommend booking our transfer services at least 48 hours prior to your scheduled arrival or departure.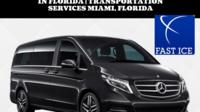 Shuttle (Private Transfer) from USD 55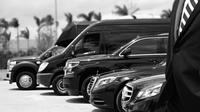 Shuttle (Private Transfer) from USD 55
If Your Coming Into Town For A Cruise, Allow The Chiefton Group To Meet You There or Get You There… Get Curbside Pick Up / Drop Off Service with its Directly Between The Airport & The Cruise Port, or If You Have to Go From The Airport To A Hotel, and Then Later On Venture To The Cruise Port.. Enjoy The Scenic Ride From and/or The Scenic Ride Back to The Airport/Hotel/Cruise Port.




This transfer service runs to various destinations, please see the transfer details for destinations served and pricing | Shared shuttle transfer FAQ's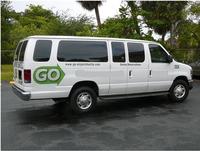 Shuttle (Private Transfer) from USD 33
Take the economical mode of transportation with shared door-to-door transportation service that's an efficient and cost-effective way to get from the Fort Lauderdale Airport to the Port of Miami. Transfer services are available 24 hours a day, seven days a week. Your wait is a maximum of 30 minutes from the time you and your luggage are curbside.




This transfer service runs to various destinations, please see the transfer details for destinations served and pricing | Shared shuttle transfer FAQ's