Things To Do in Santo Domingo & Port of Santo Domingo Terminal Layover Ideas
Things to do in Santo Domingo if you have a Port of Santo Domingo Terminal Layover or Extended Port of Santo Domingo Terminal Stopover
If you have an extended layover at the Port of Santo Domingo Terminal or staying in town, why not consider getting out with some fun activities? We list a few here and there are many more on
Santo-Domingo.LayoverIdeas.com
.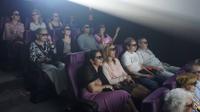 Duration:
20 minutes
Priced From:
USD 5.00
The Battle of Santo Domingo is a fully immersive 4D cinema experience. Visitors can enjoy the physical and virtual world of the 1586 walled city invasion of Santo Domingo lead by Sir Francis Drake – the most renowned seaman of the Elizabethan era. The film follows this fearsome pirate as he storms the city, presenting itself in nine languages simultaneously.<br />Established to provide visitors with an introduction to the Colonial City of Santo Domingo, the film shares knowledge of the history, culture and values of the Dominican Republic through world-class technology. Much to their delight, visitors participate in a fully interactive and multi-sensory experience, one that includes a 3D movie with remarkable features such as motion seats, wind, mist, fog, heat and even bubbles!<br /><strong>The Battle of Santo Domingo was awarded in the ITB Berlin - Cinema Festival 2016 and Best Film of Cultural Tourism in the Internacional Film Festival 'Art &amp; Tur' Portugal 2016 . </strong>... Read More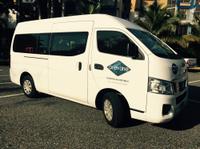 Duration:
Varies
Priced From:
USD 12.50
Enjoy a comfortable and stress-free journey from Las Américas International Airport (SDQ) to your Santo Domingo hotel with this private transfer. Upon landing, simply clear customs, meet your professional driver in the arrivals hall and board your comfortable private vehicle. Then sit back and enjoy the privacy and generous legroom as you travel straight to your hotel. Service is available 24 hours a day.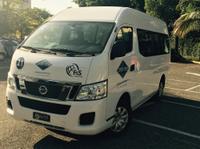 Duration:
Varies
Priced From:
USD 12.50
Ensure a hassle-free and convenient end to your vacation by booking a private departure transfer to Las Américas International Airport (SDQ) from your Santo Domingo hotel. Travel in the space and comfort of a private vehicle, and skip the shared shuttles. Service is available 24 hours a day.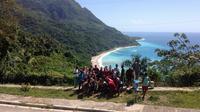 Duration:
3 hours
Priced From:
USD 29.00
Come enjoy this 3-hour mountain hike with an amazing guide who will teach you about the history, fruits and nature of the region. You will learn how to traverse and play in the San Rafael River before heading down to the beach. Here you will have the opportunity to relax in the sun and enjoy a delicious lunch (if option selected).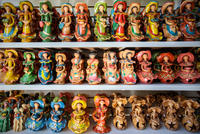 Duration:
4 hours
Priced From:
USD 45.00
Embark on a shopping blitz in Santo Domingo with this 4-hour tour. The Dominican Republic is known for its amber and larimar jewelry, cigars and handmade crafts. With the help of a guide, discover both quaint and high-end boutiques in the UNESCO-listed Colonial Zone and along the pedestrian-only Conde Street. Inside the Colonial Market, find that quirky item you've been searching for to complete your house décor. Visits to the Amber Museum and a tobacco factory round out your souvenir-shopping extravaganza. Hotel transport included.... Read More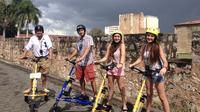 Duration:
2 hours
Priced From:
USD 45.00
On this city tour you will be able to learn about the city of Santo Domingo while having fun. The Trikke is a three-wheeled electric scooters that allows you to navigate the city streets with ease. You are guaranteed to capture the best sights in the city.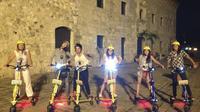 Duration:
2 hours
Priced From:
USD 45.00
Trikke cultural night tour will immerse you into a night to remember!!!  First of all the experience starts with a 4D cinema ride a short film about Santo Domingo on the 15 century, after a few shakes we are ready to start our tour getting up on the Trikkes our staff will show the correct way to drive them witch it's very easy (Trikkes are complete electric and automatic, three wheeled platform very stable)  on our route we will show the main squares and main cultural hotspots, heading to a modern art gallery to appreciate Dominican Art after nourish our brain with colors we are ready to shake our body at the rhythm of Merengue our national dance (we will show you how to do it), after all these we will share a Dominican beer (Presidente) and typical snack.... Read More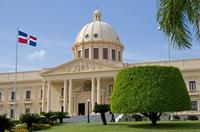 Duration:
4-5 hours
Priced From:
USD 50.00
Get an overview of Santo Domingo — the capital of the Dominican Republic — on this 4-hour city sightseeing tour. The oldest European-settled city in the Western Hemisphere, Santo Domingo is chock full of historical churches and other landmarks. With a guide, visit the World Heritage-listed Colonial Zone, 3 Eyes National Park and other attractions for a relaxing introduction to the city. Hotel transport is included.