Things To Do in Iquitos & Coronel Fap Francisco Secada Vignetta Airport Layover Ideas
Things to do in Iquitos if you have a Coronel Fap Francisco Secada Vignetta Airport Layover or Extended Coronel Fap Francisco Secada Vignetta Airport Stopover
If you have an extended layover at the Coronel Fap Francisco Secada Vignetta Airport or staying in town, why not consider getting out with some fun activities? We list a few here and there are many more on
Iquitos.LayoverIdeas.com
.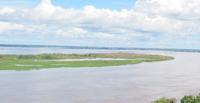 Duration:
6 hours
Priced From:
USD 99.00
This river tour operated by Curassow Amazon Lodge includes a visit to the main nearby attractions in Iquitos, Peru. You will navigate through the Amazon River, one of the greatest natural wonders of the world. At Pilpintuwasi and the Fundo Pedrito (Alligator Farm), you can observe and interact with some of the species of flora and fauna best known of the Amazon rainforest: monkeys, turtles, caimans, piranhas and a jaguar. Observing river dolphins is possible on the Meeting of the Waters of the Amazon and Nanay Rivers. You will visit only formal places that take care of and heal captive wildlife.... Read More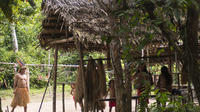 Duration:
8 hours
Priced From:
USD 105.33
During this 8-hour tour starting at 9am and finishing at 5pm, we'll start our day visiting Iquitos City Center & Museums, then we'll visit Belen Floating Market, Pilpintuwasi Butterfly Farm and enjoy lunch in Iquitos. In the afternoon visit Maniti Rescue Center (IIAP) and Quistococha Zoological Park.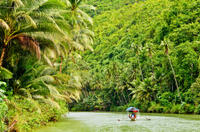 Duration:
3 days
Priced From:
USD 250.00
Explore the magnificent Amazon on this 3-day adventure from Iquitos! This all-inclusive 3-day tour is a once-in-a-lifetime opportunity to see the amazing landscape and wildlife of the Amazon Rainforest. Visit a riverside community to see how locals live, and learn about their customs and culture. Take a boat ride to the Sinchicuy Lodge, where you'll spend two nights sleeping with the sounds of the jungle. If you're looking for a unique and fun experience, this is the perfect 3-day tour for you!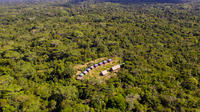 Duration:
2 days
Priced From:
USD 265.33
This 2-day Iquitos jungle tour is perfect for anyone traveling to Iquitos, Peru on a tight schedule. Maybe you just want to get a taste of the jungle and don't have a lot of time? This expedition is packed with a variety of our most popular activities including: visit to "Monkey Island", freshwater dolphin spotting, canoe rides, night time caiman excursion and visit to Belen! A great option for anybody who doesn't have much time but is looking for an authentic Iquitos jungle tour.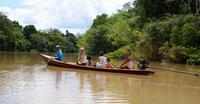 Duration:
3 days
Priced From:
USD 330.00
Take part in this 3-Day trip to the Amazon, taking place 220 kilometers up the river from Iquitos. Primary Rainforest, Pacaya Samiria National Reserve in Iquitos.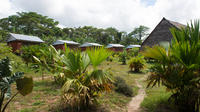 Duration:
3 days
Priced From:
USD 412.00
This 3 day & 2 night Iquitos Peru rainforest tour is geared for people who are really interested in seeing culture along with wildlife but also want the comfort of a jungle lodge in Iquitos. This expedition is full of our most popular activities including: visit to monkey island, anaconda holding, dolphin spotting, rain forest hiking, piranha fishing, night caiman excursion, birding excursions, canoe rides, and visits with native Amazonian tribes.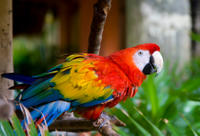 Duration:
3 days
Priced From:
USD 417.50
Spend three days in the Amazon Rainforest at the Muyuna Lodge! This action-packed jungle adventure takes you to some of the best spots in the Amazon. Admire a gorgeous sunset over Sapote Lake, go bird watching with your expert naturalist guide, canoe on Juanachi Lake, hike into the rainforest and spot exotic plants and wildlife. All meals, accommodation and round-trip airport transfer are included. If you're looking for an adventure-filled trip, this 3-day Amazon tour is for you! ... Read More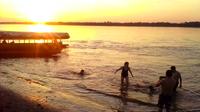 Duration:
Flexible
Priced From:
USD 453.00
<div style='text-align: justify;'><span style='line-height: 1.5;'>Pacaya-Samiria National Reserve is the place where it´s possible to practice the most adventurous tour in the Amazon basin. </span><span style='line-height: 1.5;'>Search animals in their own habitat: monkeys, sloths, snakes, birds, tapirs, gray and pink dolphins, giant river otters and more. Do a</span><span style='line-height: 1.5;'>ctivities like piranha fishing, alligator hunting, survival techniques, experiential tourism with locals and camp in the middle of the jungle in this s</span><span style='line-height: 1.5;'>mall and private group tour.</span></div> ... Read More