Things To Do in Charleston & Charleston Airport Layover Ideas
Things to do in Charleston if you have a Charleston Airport Layover or Extended Charleston Airport Stopover
If you have an extended layover at the Charleston Airport or staying in town, why not consider getting out with some fun activities? We list a few here and there are many more on
Charleston.LayoverIdeas.com
.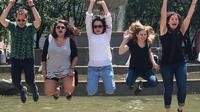 Duration:
2 to 3 hrs
Priced From:
USD 11.00
Fifteen clues, two hours, one city - this is a self-led scavenger race that sends groups capering around town to solve clues. Unlike other city-wide excursions, this one unshackles racers from the tyranny of official start times and concrete dates. Players simply click on a launch code, head to the starting line, and begin the scavenger hunt whenever they've got a spare two hours. During the process, players will hear fun stories and insights about historical sites while discovering hidden gems along the way.... Read More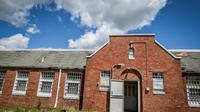 Duration:
90 minutes
Priced From:
USD 14.00
Go behind bars and tour a former North Carolina Prison that is now Southern Grace Distilleries and learn about the history of the prison and how our award winning whiskey is Distilled. Our Distillery at Mt. Pleasant Prison is the first distillery in the US to be located in a former prison. All guests 21+ will be able to taste our Whiskey.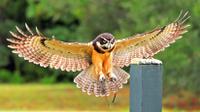 Duration:
2 hours
Priced From:
USD 14.99
The Center for Birds of Prey offers an intimate encounter with nearly 50 species of birds of prey including eagles, hawks, owls, falcons, kites and vultures. The expertly guided walking tour winds through multiple resident aviaries and provides insight into the lives and adaptations of a variety of raptor species. Following the tour, you can view a flight demonstration with some in flight right over your head!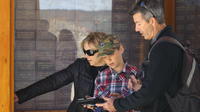 Duration:
3 hours
Priced From:
USD 15.00
Turn Charleston into a giant game board with this fun scavenger hunt adventure! This challenge combines the excitement of the Amazing Race with a 3-hour city walking tour. Guided from any smart phone, teams make their way among well known and overlooked gems of the city, solving clues and completing challenges while learning local history. <em>Note: Pricing is per individual, but teams must book together in order to be included in the same adventure.</em>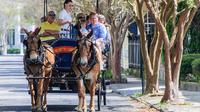 Duration:
35 minutes
Priced From:
USD 16.00
Enjoy the history and sights of Downtown Charleston on this 35-minute carriage ride. Learn about the buildings, architecture, and people of the Commercial District as you ride through the streets. Feel the cool evening breeze in Downtown Charleston on this 35-minute carriage ride.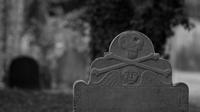 Duration:
90 minutes
Priced From:
USD 18.00
On this 90-minute, small-group tour you'll walk the streets of Charleston, following in the footsteps of lords, generals, murderers, thieves and slaves. As you weave through the gas-lit streets of Charleston, your local guide will relay tales of the gruesome, the horrifying, and the macabre--stories passed from generation to generation in voices no louder than a whisper. Not just a ghost tour, prepare to drink from the well of the macabre and occult as found in one of the South's oldest cities.<br /><br />**Note you do not enter any buildings or graveyard on this tour.... Read More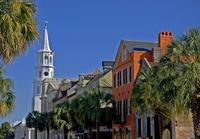 Duration:
2 hours
Priced From:
USD 20.00
Take a 2-hour historical walking tour of Charleston with a guide, who introduces you to the culture, spirit, and heritage of the Holy City. You'll pass by mansions, gardens, churches, and other landmarks as you hear about periods in history like the Civil War and American Revolution. Select a morning or afternoon tour time when booking.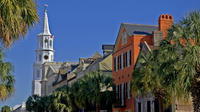 Duration:
90 minutes
Priced From:
USD 20.00
Join us on an adventure in Charleston in a different light! Trying to find something to fill your time before your dinner reservation? Looking for more than just general history, dates, and facts? Not into ghost tours? Our Southern Rendezvous Tour encompasses the odd and unique history of Charleston. We cover a range of topics from brothels, speak easies, horrors of history, oddities, and debauchery! Your guide will weave you through back alley ways, gas lit streets, and side streets. As the sunsets on the harbor you will be regaled with the tales of legends past and truly be introduced to some of the charming and eclectic people that have formed Charleston!... Read More
More Charleston Airport Transfer & Airport Connection Options