Things To Do in Dhaka & Zia Airport Layover Ideas
Things to do in Dhaka if you have a Zia Airport Layover or Extended Zia Airport Stopover
If you have an extended layover at the Zia Airport or staying in town, why not consider getting out with some fun activities? We list a few here and there are many more on
Dhaka.LayoverIdeas.com
.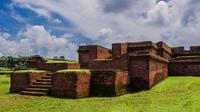 Duration:
13 hours
Priced From:
USD 47.00
Discover the must-see attractions of Bangladesh's Sonargaon area during this 13-hour private group trip from Dhaka. Visit Sonargaon landmarks including the Banglar Taj Mahal, the Folk Art and Crafts Museum, and Panam City. Spend the afternoon exploring the archaeological sites in and around Mainamati. Lunch is also included.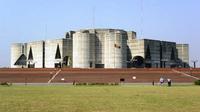 Duration:
10 hours
Priced From:
USD 50.00
Join Private Full Day Tour of Dhaka City to explore the capital city of Bangladesh, the historical and cultural treasure of Bangladesh. Your Tour guide will pick you up from your nominated hotel in Dhaka and start your day with visits to Sadarghat and Ahsan Manzil, Lalbagh fort, Star Mosque, Dhakeswari Temple, National Parliament Building, and many other beautiful destinations in Bangladesh.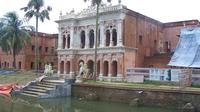 Duration:
1 day
Priced From:
USD 59.00
Enjoy a Dhaka day-tour to visit some of the most amazing destinations including Sonargaon (The old capital of Bengal), Folk Art and Crafts Museum, Panam City (Panam Nagar) to see the beautifully decorated buildings constructed around the end of 18th century, Goaldi Mosque and then visit a char (small river island) in the third largest River Meghna by country boat to see traditional life of farmers in Bangladesh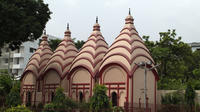 Duration:
10 hours
Priced From:
USD 75.00
Dhaka, the capital of Bangladesh, has a rich history and diverse culture. A guided, full-day tour is the best way to explore the city's attractions and most important sights. On this 10-hour tour you'll learn about the history, traditions, and current lifestyle in Dhaka.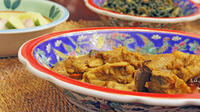 Duration:
3 hours
Priced From:
USD 76.00
Nahid is a vivacious and passionate chef and restauranteur who celebrates the cuisine of Bangladesh. She will welcome you into her art-filled home and then treat you to a hands-on cooking lesson of some of her favorite dishes. Nahid's food is a fusion of her mother's royal coastal heritage and her father's Bikrampur tradition of fine cooking. After cooking together you will enjoy the meal at her stately dining table or perhaps on her sunny terrace, weather permitting. <br /><br />This experience is a unique opportunity to learn about authentic Bangladeshi cooking, as well as the local fine art scene and the life of a celebrity chef.... Read More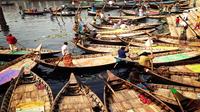 Duration:
10 hours
Priced From:
USD 80.00
Take professional photographs of the city of Dhaka while on this private 10-hour tour. Accompanied by a guide, you will be taken to various locations in Dhaka such as the New Market to capture the beautiful moments surrounding you. Professional and amateur photographers are both welcome to participate in this creative tour.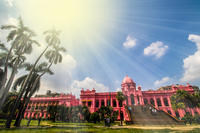 Duration:
10 hours
Priced From:
USD 85.00
Spend a day and explore Old Dhaka! You will be able to visit some of the most popular attractions of Dhaka including the Lalbag Fort, Ahsan Manzil (Pink Palace), Sadarghat, Tara Masjid, the Dhaka University, the New Market and more. Old Dhaka is waiting for you!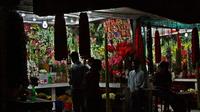 Duration:
4 hours 30 minutes
Priced From:
USD 85.00
Dhaka comes alive at night, with locals heading to restaurants, tea stalls, markets, and to the theatre — and we're going to join them! We're exploring local culture and cuisine on this night tour that shows you what the city is really like after dark!
More Zia Airport Transfer & Airport Connection Options