Things To Do in Nantes & Nantes Atlantique Airport Layover Ideas
Things to do in Nantes if you have a Nantes Atlantique Airport Layover or Extended Nantes Atlantique Airport Stopover
If you have an extended layover at the Nantes Atlantique Airport or staying in town, why not consider getting out with some fun activities? We list a few here and there are many more on
Nantes.LayoverIdeas.com
.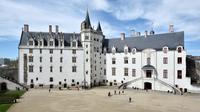 Duration:
1 to 3 hrs
Priced From:
USD 9.26
Welcome to the Castle of The Ducs de Bretagne <br />Set in the historic heart of Nantes, the Château des ducs de Bretagne is the city's most important historic building, along with the Cathedral St. Pierre. <br /> <br />When looking at it from the city, it is a fortress with 500 meters of curtain walls punctuated by seven towers, all linked by a sentry walkway. <br /> <br />The inner courtyard reveals an elegant 15th century ducal residence made of tufa stone, in flamboyant Gothic style and bearing the first traces of Renaissance inspiration, as well as other buildings dating back from the 16th and the 18th centuries. With their elegant white stone walls and sophisticated sculpted facades, they contrast strikingly with the rough textures of the exterior fortifications, made of granite blocks and separated by layers of schist.... Read More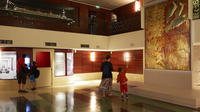 Duration:
90 minutes
Priced From:
USD 16.20
Welcome on board! <br /> <br />On the very spot where ocean liners used to moor alongside Saint-Nazaire's quays, in the former submarine base, Escal'Atlantic offers you a unique experience and the discovery of the world of legendary liners. Walk up the gangway, cross the huge hull which awaits you at the top… Welcome on board! When you lounge in a deckchair, take a break in the bar or imagine yourself at the captain's table in the dining room, you will know that this is a journey like no other.... Read More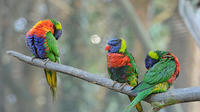 Duration:
1 to 4 hrs
Priced From:
USD 16.78
Welcome to Tropical Park, it will make you travel to the world of wildlife and tropical flora in St. Jacut les Pins in Morbihan. <br /> <br />Tropical Parc is a leisure park located between Rennes, Vannes and Nantes, invites you to discover its tropical plants and gardens, its wild and exotic animals, its dinosaure and parrot park and its amazing show. <br />Come and experience a unique adventure with your family in the heart of an 11-acre park and an 1000m² greenhouse and air-conditioned galleries.... Read More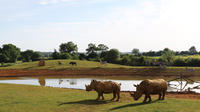 Duration:
3 to 8 hrs
Priced From:
USD 23.14
Located near Nantes, the Zoo de La Boissière du Doré invites you to discover more than 800 animals of all around the world and a unique free-flight bird show.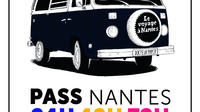 Duration:
3 days
Priced From:
USD 28.93
Ideal if you're spending a week-end in Nantes, the essential pass gives you the keys to explore the city. Convenient, flexible and easy to use, the Nantes Pass offers you the best value from the very best of Nantes!<br />Unlimited transportation, free access to chateaux, museums and cultural attractions, tours and rivers cruises.
Duration:
1 hour
Priced From:
USD 34.71
After a short training session on the Segway, we will explore Nantes in a unique way with 60-minute small group Segway tour. See the city's beautiful architecture, its famous Castle where the Britany's Dukes lived, the reflecting mirror and other famous sights. Ride through the streets and discover the history of the Bouffay's district. <br>This tour starts at 5pm everyday, except on Saturday (1 tour at 10am and another one at 6pm).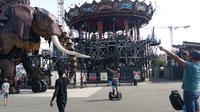 Duration:
60 minutes
Priced From:
USD 34.71
A fun and enjoyful experience in the city of Nantes, where you will meet the great elephant, the giant merry-go-round on the Island of Nantes ! <br />Former shipyards and modern activities are gathering in this amazing tour !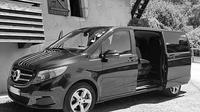 Duration:
30 minutes
Priced From:
USD 40.50
Transport you where you want, whether your trip is professional or personal we will meet your expectations perfectly. Our drivers, discreet and professional, guarantee you trips in the best conditions. We are at your disposal for any request for transport, or event management (engagement, weddings, seminars, delegations, works councils ...). We are the high-end transport professionals in Nantes and West part of France
More Nantes Atlantique Airport Transfer & Airport Connection Options