Things To Do in Buenos Aires & Buenos Aires Newbery Airport Layover Ideas
Things to do in Buenos Aires if you have a Buenos Aires Newbery Airport Layover or Extended Buenos Aires Newbery Airport Stopover
If you have an extended layover at the Buenos Aires Newbery Airport or staying in town, why not consider getting out with some fun activities? We list a few here and there are many more on
Buenos-Aires.LayoverIdeas.com
.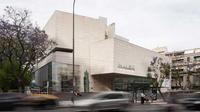 Duration:
1 to 8 hrs
Priced From:
USD 4.25
MALBA is a dynamic and interactive cultural arena where temporary exhibitions of a very diverse nature (for example, joint undertakings with other museums, international collections and similar foundations from around the world) and exhibitions of contemporary Argentinean and Latin American art are presented. In addition, it has a major film program and an archive that grows on a monthly basis through the acquisitions and the restoration of films essential to film history.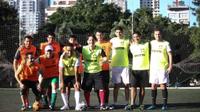 Duration:
60 minutes
Priced From:
USD 6.25
Join in the fun if you want to play soccer and make friends in Buenos Aires. All skill levels are welcome. Pick-up soccer games take place every Thursday at 11pm, Friday at 7pm, Saturday at 5pm and 6 pm and Sunday at 8pm and 9pm. Games are outdoors in Parque las Heras, Palermo.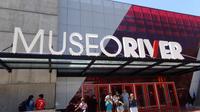 Duration:
60 minutes
Priced From:
USD 19.00
Founded on November 9th 2009, the River Museum houses the most precious treasures of Club Atlético River Plate history.<br />For over 110 years, the institution has lived glorious moments both in sports as institutional. The Museum and its objets, videos and trophies reflect great moments on River Plate history. <br /><br />Undoubtedly, River Plate is one of the largest club of Argentina with worldwide recognition and with this pre-booked ticket to the museum, you will be able to get to know how they've got biggest victories.<br />This museum it is not only recommended for football fans but also for people who wants to understand the importance of this sport for the country and Argentinians.... Read More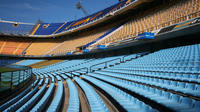 Duration:
Flexible
Priced From:
USD 19.00
Enjoy this 1 hour guided tour of The Museum of La Pasión Boquense! Founded in 2001, Boca Juniors Museum was the first thematic football museum in South America. This pre-booked ticket to the museum includes a guided tour of the stadium facilities, including the field, dressing rooms and preheating sector. During the trip, the guide will tell you the story of the mythical 'Bombonera' (the stadium receives this name because it looks like a box of chocolates), its evolution and some of the best known anecdotes of the Club. Food and drinks are not included on this tour.... Read More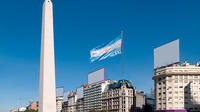 Duration:
4 hours
Priced From:
USD 21.21
See the symbol of this amazing city, the Obelisk. Visit different city squares such as Plaza de Mayo, Plaza San Martín, and Plaza Congreso, and ride along several avenues such as Corrientes Ave, May Ave, 9 of July Ave, among others. The 4-hour tour will take you to such historical neighborhoods as La Boca, San Telmo, and Montserrat, as well as the elegant neighborhood Recoleta, and the modern Puerto Madero. You will also see the famous Football Stadium.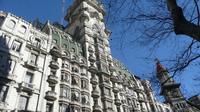 Duration:
90 minutes
Priced From:
USD 21.24
The Palacio Barolo illustrates and pays tribute to The Divine Comedy written by DANTE ALIGHIERI.<br /><br />This building shows a unique architectural style, mingling the neo-Romanesque and neo-Gothic appearance followed by the dome, with its original hindu design, which belongs to the region of Bhubaneshwar. It represents the tantric union between Dante and Beatrice, both protagonists of The Divine Comedy.<br /><br />Visit the Palacio Barolo in a 90-minute tour of the building, where the history and allegories to the Divine Comedy are told; we will reach the Faro where we can enjoy magnificent view of the city. We will finish the tour visiting an office from the 20s.<br /><br />Tour is limited to a maximum of 10 travelers... Read More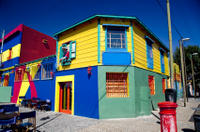 Duration:
3 hours
Priced From:
USD 23.00
Discover Buenos Aires' must-see sights on this 3-hour sightseeing coach tour. You'll hit all the top attractions and neighborhoods, including Plaza de Mayo, Casa Rosada, Teatro Colón, Plaza de la República, San Telmo, La Boca, Palermo Woods and Recoleta. Make two stops to hop out and take photos, and enjoy interesting commentary from a knowledgeable guide.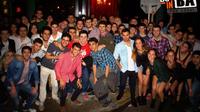 Duration:
5 hours
Priced From:
USD 25.00
See firsthand why people say the nightlife in Buenos Aires is the best in the world. Join this 5-hour guided walking tour of the coolest bars and the hottest clubs. Plus, enjoy priority entry and a free drink at each place you visit.