Things To Do in Chiang Mai & Chiang Mai Airport Layover Ideas
Things to do in Chiang Mai if you have a Chiang Mai Airport Layover or Extended Chiang Mai Airport Stopover
If you have an extended layover at the Chiang Mai Airport or staying in town, why not consider getting out with some fun activities? We list a few here and there are many more on
Chiang-Mai.LayoverIdeas.com
.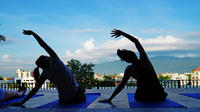 Duration:
60 minutes
Priced From:
USD 10.22
60-Minute Yoga Explore join Nissa for her Yoga Explore where you will be taken on a journey of relaxation through the usage of breath to help improve your flexibility with slow-moving poses to maximize muscle relaxation, reduces stress, and assist you in the discovery of deeper self-connection. Available daily 10.00 - 15.00 hrs. except Tuesday & Wednesday.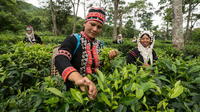 Duration:
2 hours
Priced From:
USD 14.70
Spend 2 hours learning the intricacies of high-quality tea production on the Araksa Tea Plantation of Chiang Mai Province. Nestled on a hill near Lisu Lodge, about an hour from Chiang Mai city, this lush plantation specializes in traditional methods of cultivation and is home to black aromatic Assam tea. Learn about Thailand's tea-making traditions while you sip.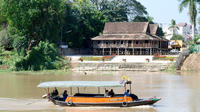 Duration:
2 hours 30 minutes
Priced From:
USD 16.70
Any city along a river is destined to put a different light on its view and Chiang Mai's Ping River is definitely not an exception. A gentle boat rides ends at a local farm where traditional harvest techniques are used and a bowl of Khao Soy is served.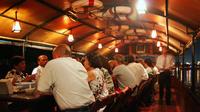 Duration:
90 minutes
Priced From:
USD 19.50
Guests aboard this converted wooden boat are treated not only with a sumptuous selection of Thai dishes, yet have the pleasure in seeing Chiang Mai at night from the Ping River. A memorable, culinary evening journey passing the city's peaceful riverbanks.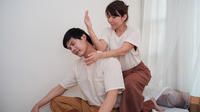 Duration:
2 hours
Priced From:
USD 22.86
Massage Package at Arayana Spa with 2-hour Traditional Full Body Massage at Nimmanhaemin. Feel relaxed with our well-trained Massage Therapist. Full Body Massage helps muscle relaxation after a long day walk come to try our massage or call for us to pick-up you from your hotel. You may choose massage in this package.<br /> <ul> <li>2hr Full Body Massage</li> <li>2hr Foot Massage</li> <li>1hr Full Body Massage &amp; 1hr Foot Massage</li> <li>1.30hr Full Body Massage &amp; 30min Foot Massage</li> </ul> <br />Finish your experience with a hot tea and Thai snacks.... Read More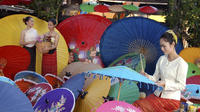 Duration:
3 hours 30 minutes
Priced From:
USD 23.40
Being the birthplace of Thai handicraft, a visit to the various Chiang Mai galleries and factories where ordinary daily household and decorative items are crafted, painted and displayed is a must and Chiang Mai's San Khampaeng is the center of it all.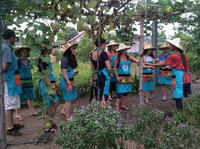 Duration:
5 hours
Priced From:
USD 26.13
Spend a wonderful time at our cookery school in Chiang Mai set in a beautiful organic garden. Learn about the Thai ingredients to cook authentic Thai dishes and a complimentary cooking recipes for you to take home after the lesson. You get to learn 3 dishes from the menu during this half day program. Besides the intimate cooking and learning experience, you will get the opportunity visit a local market and meet local people. Hotel pickup and drop-off is included.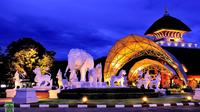 Duration:
3 hours
Priced From:
USD 26.13
Brace yourself for a truly original and exciting adventure at the Chiang Mai Night Safari. Explore the Savanna Safari and Predator Prowl Zones by tram, join a guided walking tour across the Jaguar Trail and see more than 400 nocturnal animals up close in a natural environment.
More Chiang Mai Airport Transfer & Airport Connection Options