Things To Do in Kiev & Boryspil Airport Layover Ideas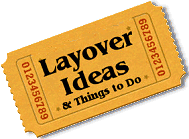 Things to do in Kiev if you have a Boryspil Airport Layover or Extended Boryspil Airport Stopover
If you have an extended layover at the Boryspil Airport or staying in town, why not consider getting out with some fun activities? We list a few here and there are many more on
Kiev.LayoverIdeas.com
.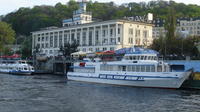 Duration:
2 hours
Priced From:
USD 10.00
Your journey along the River Dnipro begins at River Port where you'll board the ship for a sightseeing cruise.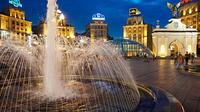 Duration:
2 hours
Priced From:
USD 17.47
Enjoy a 2-hour walking tour of the central part of Kiev, from Kreschatik Park and Maidan to the Besarabsky Market and Arena Entertainment Center, with a friendly local guide. You will learn various facts about the historical and recent events of the city life and see many popular tourist attractions. If you're visiting Kiev for the first time, this tour is an excellent opportunity to feel the joyful and engaging ambiance of the Ukrainian capital.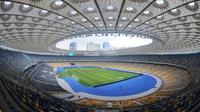 Duration:
40 minutes
Priced From:
USD 17.47
You have a great chance to visit NSC "Olimpiyskiy" and feel a breathtaking atmosphere of the largest Ukrainian football stadium. All football fans are welcome to explore an incredible arena that hosted a final match of UEFA Euro 2012!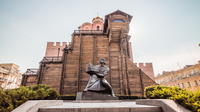 Duration:
2 hours
Priced From:
USD 19.56
Two-hours guided walking tour around the Kiev city center is a great way to desciver main things about the Ukrainian Capital. Our local guide will help you to immerse into the Kiev history and traditions and show the main landmarks.<br />Local guide support is included to the tour price.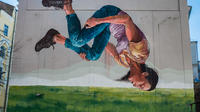 Duration:
3 hours
Priced From:
USD 23.29
Discover Kiev Mural Art and other hidden spots of Kiev with an entertaining guide. Kiev is among the top cities to uncover the fascinating mural art together along with Berlin, Rio De Janeiro, Buenos Aires, Mexico City or Cape Town. Discover Mural Art of Fintan Magee, Francisco Rodrigues da Silva, Interesni Kazki and other artists during this tour.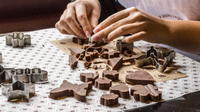 Duration:
3 hours
Priced From:
USD 23.76
Master class for sweet lovers. Preparation of a set of chocolate sweets, hot chocolate drink, degustation of recently made masterpieces and half a kilogram chocolate taken with you.<br /><br />3 hours tour. Transfer, local guide support, food and drinks are included.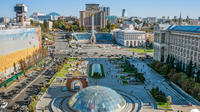 Duration:
4 hours
Priced From:
USD 24.16
Introduction to the events of Revolution of Dignity that took place at Maidan. Walking excursion followed by transfer to Mezhyhiria Residence and full visit of Ex-President residence.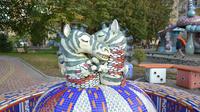 Duration:
90 minutes
Priced From:
USD 29.11
A magnificent Landscape Alley in Kiev is the exact place where beauty of nature combines with gorgeous monuments and sculptures in a single magical place. A stunning park welcomes you to learn its history and enjoy a great 1,5 hour walking tour through the picturesque Landscape Alley. Amazing and unique sculptures, fountains and an unforgettable Dnieper River panorama will make this tour extremely enjoyable!
More Boryspil Airport Transfer & Airport Connection Options