Things To Do in Anaheim & Disneyland Park Layover Ideas
Things to do in Anaheim if you have a Disneyland Park Layover or Extended Disneyland Park Stopover
If you have an extended layover at the Disneyland Park or staying in town, why not consider getting out with some fun activities? We list a few here and there are many more on
Anaheim.LayoverIdeas.com
.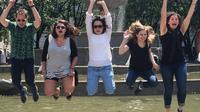 Duration:
2 to 3 hrs
Priced From:
USD 11.00
Fifteen clues, two hours, one city - this is a self-led scavenger race that sends groups capering around town to solve clues. Unlike other city-wide excursions, this one unshackles racers from the tyranny of official start times and concrete dates. Players simply click on a launch code, head to the starting line, and begin the scavenger hunt whenever they've got a spare two hours. During the process, players will hear fun stories and insights about historical sites while discovering hidden gems along the way.... Read More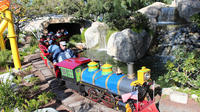 Duration:
Flexible
Priced From:
USD 17.89
Adventure City is the little theme park that's big on family fun! Your admission includes 17 rides, shows and attractions. Experience thrills on one of two roller coasters including Rewind Racers. Take a ride on the Adventure City Express Train for a scenic trip around the park or get a little loony on the crazy bus. Meet some barnyard animal at the petting farm, enjoy fun, interactive children's shows and so much more! Adventure City, Orange County's premier destination for affordable family fun!... Read More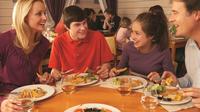 Duration:
90 days
Priced From:
USD 29.99
Save a bundle at popular Anaheim restaurants with this VIP Dine 4Less Card. One card is valid for up to 4 people. Available to use for 90 days from the first time of use, this card will save you up to 25 percent off food for up to four people at a number of great restaurants in Anaheim. Some of the participating restaurants include Eva's, IHOP, Anaheim White House Restaurant and Mama Cozza's Italian Restaurant.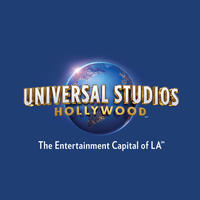 Duration:
10 hours
Priced From:
USD 34.99
Already purchased your tickets to Universal Studios Hollywood? Sit back and relax and let someone else take care of the driving! This round-trip transport from Anaheim or Buena Park by luxury air-conditioned coach is the easiest way to enjoy a day at Southern California's premier theme park. <br /><br /><strong>Please note: </strong>Admission to Universal Studios Hollywood is not included; this is a transportation-only option.<strong></strong>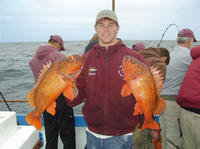 Duration:
5 hours
Priced From:
USD 44.50
Spend a fun-filled half day on the ocean waters just off the coast of Newport Beach on this deep-sea fishing cruise. Come with your family and friends, and see who can catch the most fish! No experience is necessary – the ship's experienced crew will be there to help people of all skill levels catch a fish. <span class='vSpecial'><p>
Special Offer - Book and save 25% compared to the local supplier's prices! - Book Now!</p></span> ... Read More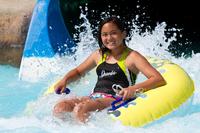 Duration:
Flexible
Priced From:
USD 47.99
<p>Longboards and surf woodies are in again at Knott's Soak City. With its colorful theme inspired by the beach and surf towns of the 1950's Southern California coast, this water park located in Buena Park continues to be the coolest spot in Orange County!</p>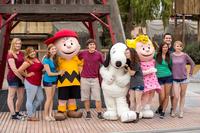 Duration: Flexible

Priced From: USD 49.99

Get ready for world-class fun at Knott's Berry Farm. When it comes to adrenaline-pumping thrill rides and wild adventures for the whole family, there's no place like Knott's. <span class='vSpecial'><p>
Special Offer - Book and save 42% compared to the local admission price - Book Now!</p></span>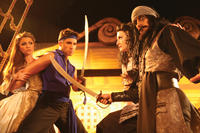 Duration:
2 hours 30 minutes
Priced From:
USD 56.99
Watch a classic story of good versus evil unfold as you dine on a feast fit for a pirate! Get ready for a night of special effects, wizardry, swashbuckling swordplay and duels at the exciting Pirate's Dinner Adventure. Your evening will provide the perfect blend of action, adventure, comedy and romance while you enjoy a sumptuous dining experience. <span class='vSpecial'><p>
Special Offer - Book and save 15% compared to the local supplier's prices! - Book Now!</p></span> ... Read More
More Disneyland Park Transfer & Connection Options