Things To Do in Napa & Napa County Airport Layover Ideas
Things to do in Napa if you have a Napa County Airport Layover or Extended Napa County Airport Stopover
If you have an extended layover at the Napa County Airport or staying in town, why not consider getting out with some fun activities? We list a few here and there are many more on
Napa.LayoverIdeas.com
.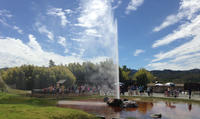 Duration:
Varies
Priced From:
USD 15.00
Situated in the heart of Napa Valley, Old Faithful Geyser of California is one of only three geysers in the world with the designation 'old faithful.' As you might expect, this one shoots water high up in the air regularly, usually every 30 minutes (though sometimes even more frequently). Bring a picnic or purchase snacks at the gift shop, take in a game of bocce and relax on the grass or at a picnic table as you enjoy the sight and sound of Old Faithful Geyser erupting.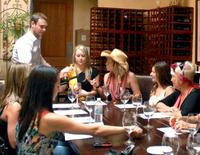 Duration:
Varies
Priced From:
USD 25.00
Bring friends and loved ones along for an intimate wine-tasting experience at the Williamson Wines tasting room in Healdsburg, in the heart of Sonoma wine country. Meet the winemakers and learn about wine pairing from your expert host as you taste six fine wines paired with artisanal food prepared by the in-house chef. Try a variety of wines such as chardonnay, sauvignon blanc, pinot noir and cabernet sauvignon paired with delectable bites such as blue cheese, stuffed mushrooms, honey-drizzled pears and dark chocolate brownies. This fun and informative session lets you enjoy some of the best wines in California wine country while learning how to showcase them along delectable dishes. Choose from two tasting experiences to suit your preferences. ... Read More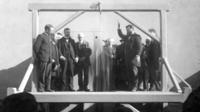 Duration:
90 minutes
Priced From:
USD 27.00
Come walk with ghosts! Join us on our paranormal journey and interactive tour and learn about the mysteries, scandals and murders that make up Napa City. Step into the shoes of a paranormal investigator and use the tools of the trade to speak to the spirits on the walk. Learn about Napa's dark past, like the Greenwood Murder, the Fagiani's Murder, the Courthouse Murder Suicide, a Hanging Judge, and more. Meet the infamous Billy Roe, a dead serial killer who loves to talk to ladies. Do you dare? Get tickets today!... Read More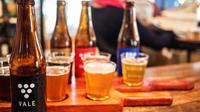 Duration:
1 year
Priced From:
USD 35.00
Enjoy some of northern California's best craft beer with this exclusive brewery pass.  Get discounted growler refills, 2-for-1 pints, and special deals on tasting flights as you explore new brews and revisit old favorites.  The pass is good for one year and available at select breweries throughout northern California with new partners being added every week.  Buy now and save!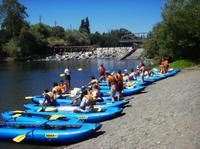 Duration:
Varies
Priced From:
USD 45.00
Ride down the Russian River on this canoeing adventure from Healdsburg. Aboard a comfortable, stable inflatable canoe, enjoy scenic views as you navigate the beautiful Russian River. Stop to swim, spot wildlife, and relax on the beach. Include lunch for a perfect afternoon on the water! This is a great activity for the whole family, and dogs are welcome on the half-day tour.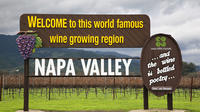 Duration:
Flexible
Priced From:
USD 59.99
Get a year's access to exclusive discounts and elevated wine tasting experiences at over 200 wineries in California. Receive complimentary tastings, discounted tasting, elevated tasting experiences, discounted tours, discounts on transportation, discounts at hotels, discounts on wine, and more. The pass will pay for itself in savings after your first tasting trip.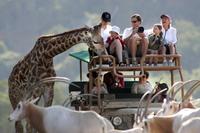 Duration:
3 hours
Priced From:
USD 83.00
If you think wine is all that Sonoma has to offer, think again! Visit an African savannah at Safari West, a family-friendly wildlife preserve near Santa Rosa that's home to more than 700 animals. From big ticket African animals such as cheetahs and giraffes to quirky lemurs and graceful flamingos, you'll see a range of wildlife during a 3-hour Jeep tour. Bring your kids and have a fun and educational experience as you hear fun facts about the animals from a knowledgeable safari guide and learn about Safari West's conservation efforts. Choose from a selection of start times when booking.... Read More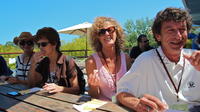 Duration:
3 hours
Priced From:
USD 85.99
Welcome to Wine Country's <em>first</em> culinary walking tour! &nbsp;This 3-hour exploration of downtown Napa will delight your tastebuds as you sample from the best of Wine Country cuisine. &nbsp;Learn about the history of this beautiful riverfront town while making stops at 7 different shops and restaurants, including an olive oil maker, a chocolatier and a boutique wine collective. &nbsp;This is the perfect activity for a group wanting to do more than just wine tasting in Napa.<br><br><br> ... Read More
More Napa County Airport Transfer & Airport Connection Options