Things To Do in Naples & Naples Airport Layover Ideas
Things to do in Naples if you have a Naples Airport Layover or Extended Naples Airport Stopover
If you have an extended layover at the Naples Airport or staying in town, why not consider getting out with some fun activities? We list a few here and there are many more on
Naples.LayoverIdeas.com
.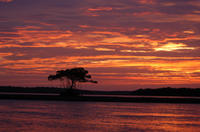 Duration:
1.5 to 2 hrs
Priced From:
USD 63.49
Experience Marco Island from the water on a sunset or moonlight kayak tour. Paddling around the island with a naturalist guide, you'll enjoy the island at one of its most peaceful and atmospheric times of day. Depending on the option you choose, watch for wildlife like dolphins and turtles, admire one of southern Florida's famous sunsets or paddle by the light of the full moon.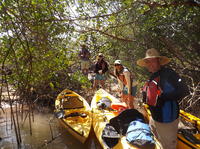 Duration:
2.5 - 6 hours
Priced From:
USD 73.99
It's easy to spend all day on Marco Island's white-sand beaches, but take a break from sunbathing and sandcastles with a morning or afternoon kayak tour. This family-friendly activity gets you on the water with a naturalist guide who will help you look for wildlife like dolphins and turtles. Paddle through the mangroves, enjoying the natural beauty of Marco Island, one of the biggest of Florida's Ten Thousand Islands. The 8:30am tour includes a stop on a neighboring barrier island where you can relax on the beach and enjoy your own picnic lunch (bring with you). This kayak tour is limited to eight participants, providing a small-group experience. ... Read More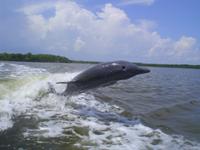 Duration:
3 hours
Priced From:
USD 74.99
See manatees, tropical birds, alligators, dolphins and other wildlife on this 3-hour boat tour throughout the Ten Thousand Islands. You'll even get to explore a deserted island called Whitehorse Key to search for shells. This very intimate narrated tour will be a great way to spend a morning or afternoon in Naples. There are never more than 6 passengers on a boat.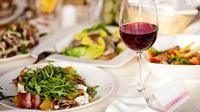 Duration:
4 hours
Priced From:
USD 99.00
Experience an overview of the most popular attractions of Naples and a delicious lunch on this 4-hour tour. In the 10-passenger limo, relax in air conditioning as you are chauffeured around Naples and make stops at the highlights of the town. Then, enjoy lunch at a restaurant on the beach, Coast. Receive a comprehensive and delicious tour of Naples with round-trip transportation!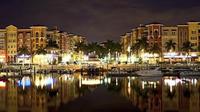 Duration:
5 hours
Priced From:
USD 199.00
Enjoy an all-inclusive evening on this 5-hour food and wine tour in Naples. Sip wine on the luxurious 10-passenger coach as you are chauffeured to restaurants for dinner and then to the Mercato for a dessert and wine pairing. Treat yourself to a magnificent evening with friends and family on this 5-hour taste of Naples.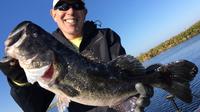 Duration:
4 hours
Priced From:
USD 299.95
<p>Explore Lake Trafford the Corkscrew Swamp, headwaters of the historic Everglades just minutes from downtown Naples, FL. View its creatures in their natural habitat while experiencing the thrill of Florida fishing Trip. See alligators&nbsp; and the abundance of vegetation making it a bird watcher's heaven and a photographer&rsquo;s paradise, but for anglers it&rsquo;s both.&nbsp; <br /> <br /> All tours are guided by a licensed Captain in a modern 21' boat, he provides the fishing rods and reels, right and left handed and all the tackle you can use and all other necessities including safety equipment.<br /> </p>... Read More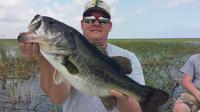 Duration:
6 hours
Priced From:
USD 349.95
Explore Lake Trafford, the Corkscrew Swamp and the headwaters of the historic Everglades just minutes from downtown Naples. View its creatures in their natural habitat while experiencing the thrill of a Florida fishing trip. See alligators&nbsp; and the abundance of vegetation making it a bird-watcher's heaven and a photographer&rsquo;s paradise, but for anglers, it&rsquo;s both.&nbsp; <br /><br />All tours are guided by a licensed captain in a modern 21-foot boat.&nbsp; Fishing rods and reels, both right and left-handed, along with all the tackle you can use, and all other necessities including safety equipment are provided.... Read More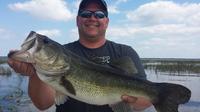 Duration:
8 hours
Priced From:
USD 399.95
<p>Leave the white sandy beaches and crowds behind to enjoy the sights and sounds of the great outdoors on this 8-hour fishing charter. Explore Lake Trafford and the Corkscrew Swamp, headwaters of the historic Everglades just minutes from downtown Naples, FL. View wildlife in their natural habitat while experiencing the thrill of a Florida fishing trip. This fishing charter is great for all ages and the boat is accessible for all physical abilities.Your tour includes a licensed captain, modern 21' boat, rods and reels (right and left-handed), tackle, and safety gear. So grab your hat, sunglasses and cell phone to take pictures. All you have to do is step on board, cast a pole and wait for the tug on the other end.</p>... Read More
More Naples Airport Transfer & Airport Connection Options