Things To Do in Buenos Aires & Port of Buenos Aires Terminal Layover Ideas
Things to do in Buenos Aires if you have a Port of Buenos Aires Terminal Layover or Extended Port of Buenos Aires Terminal Stopover
If you have an extended layover at the Port of Buenos Aires Terminal or staying in town, why not consider getting out with some fun activities? We list a few here and there are many more on
Buenos-Aires.LayoverIdeas.com
.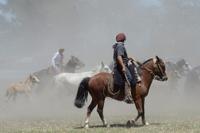 Duration:
8 hours
Priced From:
USD 144.00
<div>Immerse yourself in the best of Argentina's culture at a 'fiesta gaucha' (gaucho party) on this full-day shore excursion from Buenos Aires! Visit Estancia Santa Susana, a traditional ranch located in Argentina's countryside. Long-time inhabitants of the Argentina plains, the gauchos (loosely rendered as South American cowboys) provide a fun-filled day of ranch activities at Santa Susana. Enjoy a traditional folk and tango show, horseback rides, a BBQ lunch with wine, and a demonstration of the gauchos' fantastic horse-riding abilities.</div> ... Read More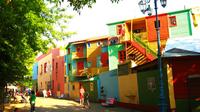 Duration:
3 hours
Priced From:
USD 40.00
Squeeze all of Buenos Aires' most visited sights into one 3-hour small-group city tour, including hotel pickup and drop-off.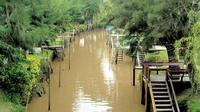 Duration:
6 hours
Priced From:
USD 100.00
Combine a visit to historic San Isidro with a tour of the idyllic Tigre Delta on a 6-hour small-group tour from Buenos Aires, including hotel transfers. After admiring the unique architecture of San Isidro, set out on a sightseeing cruise around the Tigre Delta, one of the largest natural deltas in the world. Enjoy a 3-course lunch on the waterfront, then spend time exploring the lively market town of Tigre.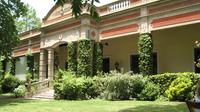 Duration:
9 hours
Priced From:
USD 180.00
Dust off your cowboy boots for a day on an authentic estancia (ranch) tour and see Argentina's legendary gauchos (cowboys) demonstrate their unique horsemanship and wrangling skills. This small-group full-day tour takes you to San Antonio de Areco, where you can saddle up for a horseback ride or carriage ride, enjoy a traditional folklore show and tuck into a typical Argentinian barbeque (included).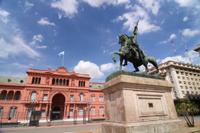 Duration:
3 hours
Priced From:
USD 28.53
While in port in Buenos Aires, hit the city's top attractions on this 3-hour shore excursion. Hop off the comfortable coach for photo stops as you learn about city highlights from your knowledgeable guide. You'll drive through neighborhoods like Recoleta, La Boca, San Telmo and Palermo and see landmarks such as Teatro Colón, Casa Rosada, Obelisco de Buenos Aires and more!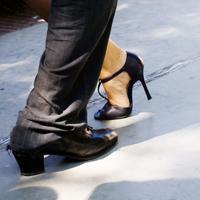 Duration:
4 hours
Priced From:
USD 155.00
While in port in Buenos Aires, enjoy an evening out at a tango show with dinner on this 4-hour shore excursion. This exciting event combines a three-course meal with the stirring music and sultry moves of Argentina's celebrated dance form. Watch the grace of the dancers at El Querandí, a historic tango cafe located in the Recoleta neighborhood, and get caught up in the fervor of the show as you dine and drink Argentine wine.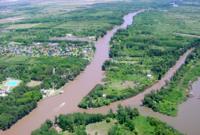 Duration:
3 hours
Priced From:
USD 55.83
Delight in the lush scenic landscapes of the Tigre Delta on this 3-hour shore excursion from Buenos Aires! In contrast to the bustle of Buenos Aires, the river delta of the Rio de la Plata provides an opportunity to see another side of Argentine life. On this popular boat ride, relax as you cruise along the delta, enjoying the green countryside and the unique waterfront community that lives there.