Things To Do in Arad & Arad Airport Layover Ideas
Things to do in Arad if you have a Arad Airport Layover or Extended Arad Airport Stopover
If you have an extended layover at the Arad Airport or staying in town, why not consider getting out with some fun activities? We list a few here and there are many more on
Arad.LayoverIdeas.com
.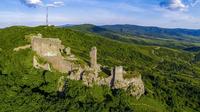 Duration:
10 hours
Priced From:
USD 51.12
Biking on hills, roaming through Arad's vineyards and forests, enjoying the views of Siria fortress, drink from a miracle spring with its legends and taste a good local wine… Sounds like a great day, right?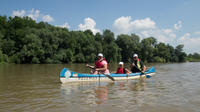 Duration:
1 day
Priced From:
USD 51.12
A ride with canoe, will be an experience of the senses in a landscape that you will carry with you a long time: silence splashing water, birds varied in colour and shapes, trees and chained plants, wild and domestic animals. All of these in Mures Meadow Natural Park.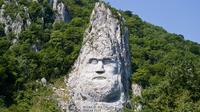 Duration:
1 day
Priced From:
USD 56.80
One day at The Danube Gorge&nbsp;– nature, beauty, history<br><br>We invite you in the most beautiful part of the Danube, The Danube Gorge. (Cazanele Dunarii)<br><br>The old Danube will mesmerise us with the stories, the impressive history, and the stunning landscapes with the trail carved through the mountains.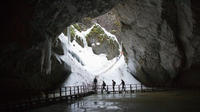 Duration:
1 day
Priced From:
USD 56.80
One day trip in one of the most beautiful and spectacular places in Romania: Apuseni Natural Park. Well known for the large number of interesting caves such as Scarisoara Ice Cave, or the bucolic landscapes and the remote villages on top of the mountains.<br>No doubt, it is a place worth visiting! This is one of those places where you will instantly fall in love with nature.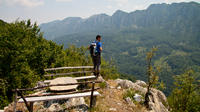 Duration:
3 days
Priced From:
USD 176.07
You may find this hard to believe but only 2 hours from the civilization we will find hamlets that are isolated in the mountains living a very simple life. More than this, you will have the chance to experience their lives, because we are going to spend a night there, at the peasants. On the other side we have the magic world of Tasnei Gorges: wild, untamed, imposing. The trees look like huge bonsai attached to the rock.
More Arad Airport Transfer & Airport Connection Options