Things To Do in Austin & Austin Airport Layover Ideas
Things to do in Austin if you have a Austin Airport Layover or Extended Austin Airport Stopover
If you have an extended layover at the Austin Airport or staying in town, why not consider getting out with some fun activities? We list a few here and there are many more on
Austin.LayoverIdeas.com
.
Duration:
3 hours
Priced From:
USD 15.00
Turn Austin into a giant game board with this fun scavenger hunt adventure. This challenge combines the excitement of the <em>Amazing Race</em> with a 3-hour city walking tour. Guided from your smart phone, teams make their way among well known and overlooked gems of the city, solving clues and completing challenges while learning local history. <em>Note: Pricing is per individual, but teams must book together in order to be included in the same adventure.</em> ... Read More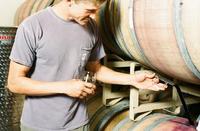 Duration:
60 minutes
Priced From:
USD 15.00
Experience the best of Texas, California, and Washington with this exclusive tasting at the Austin Winery. Taste handcrafted wines made from biodynamically grown grapes sourced from exclusive, small-lot producers across three different states. Enjoy a wide variety of delicious, drinkable wines from the comfort of this urban winery.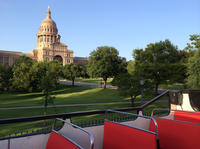 Duration:
90 minutes
Priced From:
USD 19.95
Get to know Austin by open-top, double-decker bus on this hop-on hop-off sightseeing tour. Stay on the bus for the whole route, or jump off and on at any of the six stops to visit museums or explore districts like SOCO in more depth. While on board, listen to live commentary about more than 20 city landmarks, such as the Governor's Mansion, Historic 6th Street and the Paramount Theatre. The bus route starts at the Texas State Capitol three times a day at 2-hour intervals.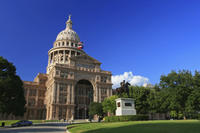 Duration:
1.5 hours
Priced From:
USD 24.99
Experience Austin's urban scene, hip shopping districts and beautiful natural scenery on this sightseeing tour by luxury Mercedes van. See top Austin attractions like Lady Bird Lake, the Texas Capitol, the Driskill Hotel and Mayfield Park, and enjoy picturesque views of rolling hills and lakes in Texas Hill Country. You'll learn about all the sites you see from your knowledgeable guide.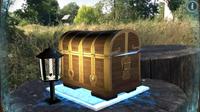 Duration:
2 hours
Priced From:
USD 25.00
Imagine a video game that has suddenly come to life. Come enjoy our GPS action adventure game designed for play in downtown Austin, Texas. Find hidden clues, solve tricky puzzles and bring magical things to life while walking around downtown Austin. Put your team together, use a tablet to explore your surroundings locating the magic portals, find the hidden chest and reveal the secret inside to save the world from dark forces.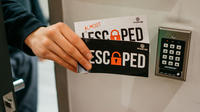 Duration:
90 minutes
Priced From:
USD 34.63
Classified:<br />You and your team work for an international anti-terrorist organization, and have been assigned to a critical covert mission. Your objective is to stop a major international terrorist threat by gathering details on the impending attack. In this thrilling high-stakes mission, it&rsquo;s up to you to get inside the head of the masterminds and infiltrate their evil plan. <br /><br />Venture into a fantastic escape room experience for everyone. Immerse yourself in innovative designs with highly trained game guides that create an unforgettable experience for adventure seekers around the country. Your goal is simple: work together as a team, testing your wits and skills, to escape from a locked room. While the objective is simple, the game is challenging. Getting through the locked door will require finding clues, solving puzzles, and working together. See if you can keep cool under pressure and escape from the locked room in under 60 minutes.... Read More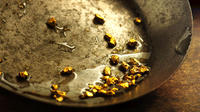 Duration:
90 minutes
Priced From:
USD 34.63
Gold Rush Game Room:<br />For nearly two centuries, the hope of gold has lured people to the hills of Northern California. No one was captivated more than Clyde Hamilton, a greedy gold prospector who loved to gamble. Clyde made too many bets with the wrong crowd and now he's missing. You've been tipped off to where he stashed his gold...but so has the mob. Finders keepers. <br /><br />Venture into a fantastic escape room experience for everyone. Immerse yourself in innovative designs with highly trained game guides that create an unforgettable experience for adventure seekers around the country. Your goal is simple: work together as a team, testing your wits and skills, to escape from a locked room. While the objective is simple, the game is challenging. Getting through the locked door will require finding clues, solving puzzles, and working together. See if you can keep cool under pressure and escape from the locked room in under 60 minutes.... Read More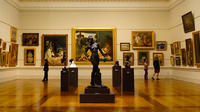 Duration:
90 minutes
Priced From:
USD 34.63
The Heist Escape Room:<br />Get ready for an exciting challenge of beating a thief at his own game. If you succeed in your mission you will become national heroes. If you fail, you will be treated as a common criminal by the authorities.<br /><br />Venture into a fantastic escape room experience for everyone. Immerse yourself in innovative designs with highly trained game guides that create an unforgettable experience for adventure seekers around the country. Your goal is simple: work together as a team, testing your wits and skills, to escape from a locked room. While the objective is simple, the game is challenging. Getting through the locked door will require finding clues, solving puzzles, and working together. See if you can keep cool under pressure and escape from the locked room in under 60 minutes.... Read More
More Austin Airport Transfer & Airport Connection Options