Aniwa Airport (AWD) Currency Exchange & ATM Machines

Have your own freedom once at Aniwa Airport and rent your own car. Find our best AWD
Aniwa Airport Car Rental Deals
.
AWD Aniwa Airport Currency Exchange

IHateTaxis.com has not been able to confirm the availability of on-site Aniwa Airport currency exchange services. There are currency exchange providers in the nearby city of Aniwa.






Locations of AWD Aniwa Airport ATM & Cash Machines

The currency in use at the Aniwa Airport in Vanuatu is the Vanuatu Vatu, abbreviated as VUV.




IHateTaxis.com is not aware of any Aniwa Airport ATM or Aniwa Airport cash machine locations.









Travel Tips & Articles You Might Like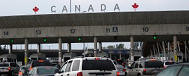 More Aniwa Airport Transfer & Airport Connection Options