Things To Do in Varna & Port of Varna Terminal Layover Ideas
Things to do in Varna if you have a Port of Varna Terminal Layover or Extended Port of Varna Terminal Stopover
If you have an extended layover at the Port of Varna Terminal or staying in town, why not consider getting out with some fun activities? We list a few here and there are many more on
Varna.LayoverIdeas.com
.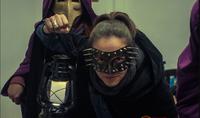 Duration:
80 minutes
Priced From:
USD 28.40
Do you want to escape from everyday life and to plunge into the atmosphere of a Venetian Ball? Suddenly the masks fall and you find yourself in a secret room full of mysteries the outcome of which You have to find for a little more than an hour!<br /><br />If you are willing to respond to this challenge and want to experience your skills and smartness, then welcome to the 'Ball of surprises!'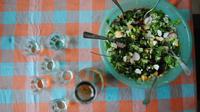 Duration:
3 hours 30 minutes
Priced From:
USD 39.76
Sit down with a local family and enjoy a home cooked meal in Varna, on the Black Sea coast of Bulgaria. Taste authentic Balkan cuisine, influenced by Asian, Mediterranean, and Eastern European culinary traditions — and 100% delicious! Bulgarians tend to take their meals leisurely with lots of chitchat, so expect plenty of conversation served up with your food!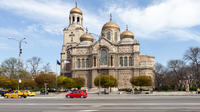 Duration:
6 hours
Priced From:
USD 43.17
This walking tour is perfect for those passing through Varna on a quick visit or for guests interested in slow travel programs. This day tour is a slow one and it takes usually about 6 hours. You will have a glass of wine or a cup of coffee waiting for you at a nice place as well.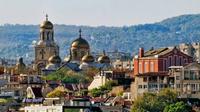 Duration:
3 hours
Priced From:
USD 46.57
Find the French traces in the history of the city by taking this walking and wine tasting tour of Varna. It has lots of gems to for you to discover.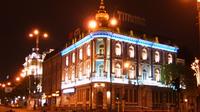 Duration:
4 hours
Priced From:
USD 59.07
Discover the communist heritage in Varna, the sea capital of Bulgaria. Your professional guide will lead the way through the city and you will enjoy 3 wine tastings.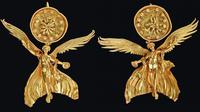 Duration:
4 hours
Priced From:
USD 64.75
Immerse yourself in Bulgarian history and culture during this 4-hour small group walking and wine tasting tour of Varna. Wander through the archaeological museum and marvel at its vast collection of gold necklaces, bracelets and other jewelry. Learn how local discoveries changed historians' perception of the development of civilization. Take a guided tour of the Roman Baths and visit the Dormition of the Mother of God Cathedral, all with a friendly, knowledgable guide.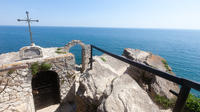 Duration:
8 hours
Priced From:
USD 67.02
This is a one-day slow sightseeing tour by car starting from Varna, Bulgaria. We will visit the following places and will stay there enough time to fully enjoy the area: Balchik, Balchik Palace and the Botanical Garden; Balchishka Tuzla; Kavarna, Cape Kaliakra and The Bolata Cove. The tour will start from your accommodation in Varna. After we finish, we will drive you back to your place. We will have lunch at a nice place with sea view and tasteful sea food.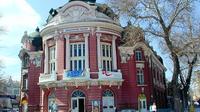 Duration:
4 hours
Priced From:
USD 67.02
Experience Varna Gourmet Tour and you will have lots to tell when you go back to your country. It's a must.